Fun Arty Crafty
At our hands-on Fun Arty Crafty class, we help children to spark their curiosity by turning what they can imagine into reality through Arts and Crafts. Children will not only experience the world through creativity but also develop their find motor skills.
Ages: 2-4 years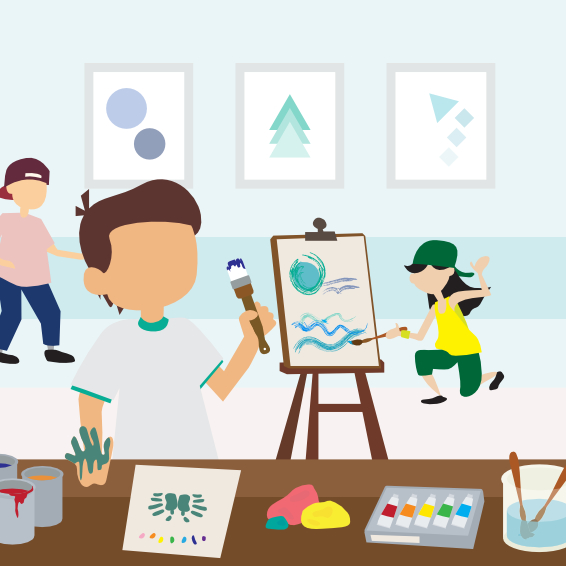 ART and MOVE
Children will use varying mediums to create masterpieces and express themselves through colorful art and movement. Art enables creativity while building problem solving skills, helping children to develop a better understanding of themselves and their world. Combining Art with Movement enables children to use their body coordination as they express themselves through creation.
Ages: 5-9 years (DE)(EN)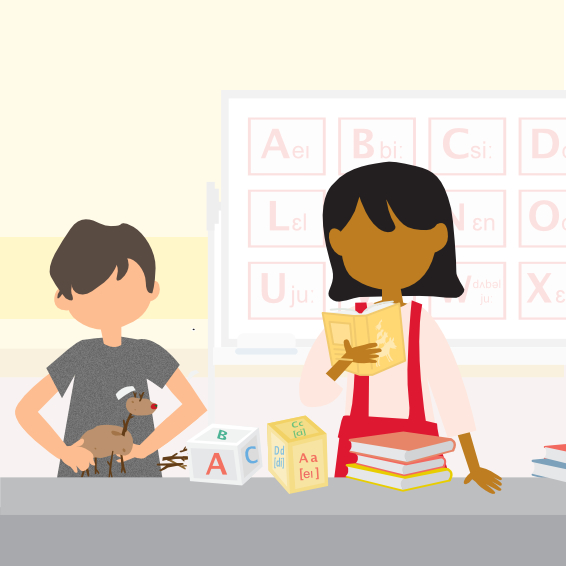 Phonics through Storytelling with Arts & Crafts
Reading is fundamental, and we make it fun by combining with arts and crafts. We'll bring children along on a journey exploring the English language, helping them learn to sound out words and increase their interest in reading. Using the phonics method to recognize and associate sounds of letters will help them read quickly and correctly. In addition, children will use varying mediums to tell stories, create masterpieces, and express themselves through art. They will connect as they learn phonics and creating through different mediums of arts and crafts.
Ages: 4-7 years