Oly F. Tovar was born in Valencia-Venezuela. She is an artist, researcher (on the anthropological culture of textiles), and cultural advisor. A year of exchange in her youth (AFS, 1993-1994) changed her life and allowed her to get closer to Japanese culture and to live in Japan.
Once she finished her degree in Fine Arts (mention painting and graphic arts) at the Instituto Superior de Artes Plásticas Armando Reverón in Caracas-Venezuela (1994-2000), she began her teaching vocation. She planned cultural workshops and children's creative activities for an extracurricular program in schools from her hometown.
Thanks to a scholarship from the Japanese government, she was able to return to Japan (2001-2005), where she did her postgraduate studies at the Kanazawa College of Art and Design. She first studied an introductory year of approach to artisan techniques to dye, print, and paint kimonos and then three years (2002-2005) of personal artistic production based on the use of graphic techniques, such as wood engraving and screen printing in combination with the dyed and printed of fabrics. In Japan, she continued her interest in teaching both art and languages in working with children, youth, and adults.
In Germany, where she currently lives, she formed a beautiful family with her husband and has two beautiful boys (6 and 8 years old). She did doctoral studies and obtained in 2017 a Ph.D. degree in philosophy at the Dortmund University of Technology and the University of Heidelberg. Her thesis was published in January 2020, deals with a historical review of the kimono in modernity, fashion, and the recycling of kimonos, but especially of its rebirth as a 'casual' clothing garment in contemporary Japan (1990-2010).
Since 2016, she has been working as a teacher, facilitator, and cultural advisor, designing a variety of workshops and guided visits to museums aimed at children, youth, and adults in the area of: fashion, design, art, and architecture, in cultural organizations, as well as in the museums of the city of Frankfurt am Main.
She is very excited to be part of Link n Learn and inspire children to express themselves while creating together culture and community in a peaceful environment through the language of art.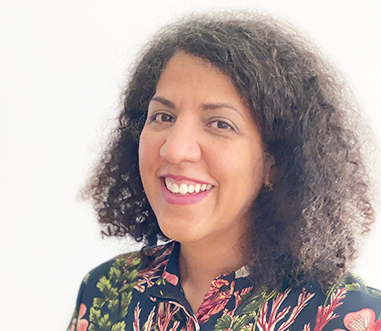 Oly F. Tovar
Art / Senosry