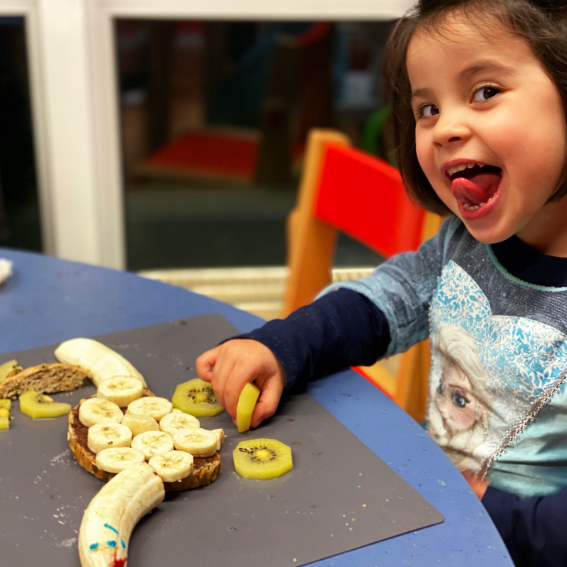 Creative Food Art
In Creative Food Art, children turn what they can imagine into reality through food creation. We use seasonal ingredients to help children create different objectives. Children learn to collaborate with others, try new fruits and vegetables, develop their motor skills, and build healthy relationships with food.
Ages: 3-7 years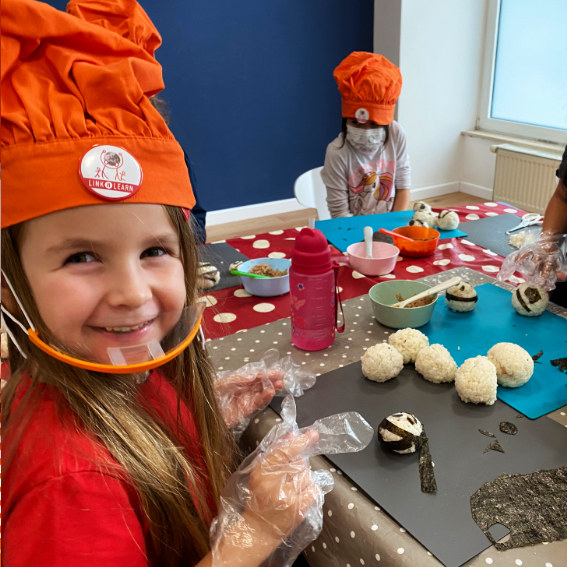 Rainbow Cooking
In Rainbow Cooking, children experience new dishes and share ideas about their creations with their peers. We emphasize turning seasonal ingredients into edible food by teaching them how to cook. Kids explore various fruits and vegetables and learn how food of a particular color provides unique health benefits. Our passion is to help children explore different dimensions of creativity and build a positive relationship with food.
Ages: 3-7 years
Bake 'n' Roll
Let's Bake 'n' Roll!
This class is all about children learning, tasting, and experiencing the joys and methods of baking. From bread to cakes, cookies to pies, kids get a taste of many types of baking and decorating in a safe and exploratory environment. Kitchen safety is an essential element of baking, which children learn and apply within this class. Our passion is for children to grow their baking talent, spark their culinary creativity, and build a positive relationship with food.
Ages: 3-7, 7-12 years