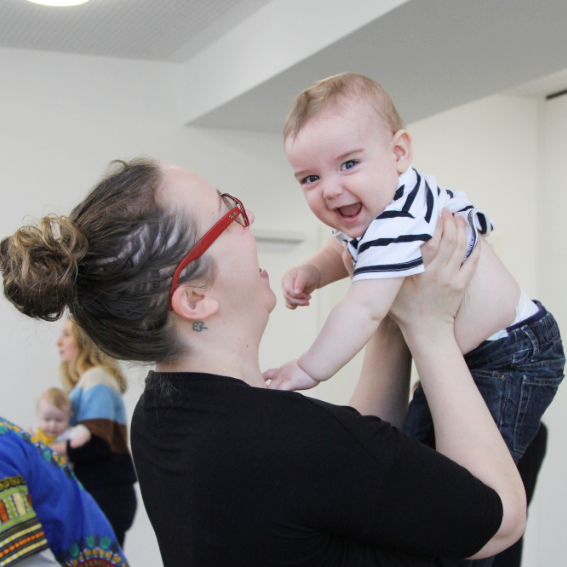 Baby Tunes
Music gives babies a rich sensory experience. Tastes, smells, textures, environments, colors and sounds – these experiences create pathways in their brains to create well-developed and balanced children. Babies learn physically and emotionally. We use movement to music to enhance their experience and prepare them to continue to grow. Parents have the opportunity to work and play with their babies through music and movement in our 45 min. music class. This not only builds their musical knowledge but also builds a stronger bond with the parents.
Ages: 0-3 years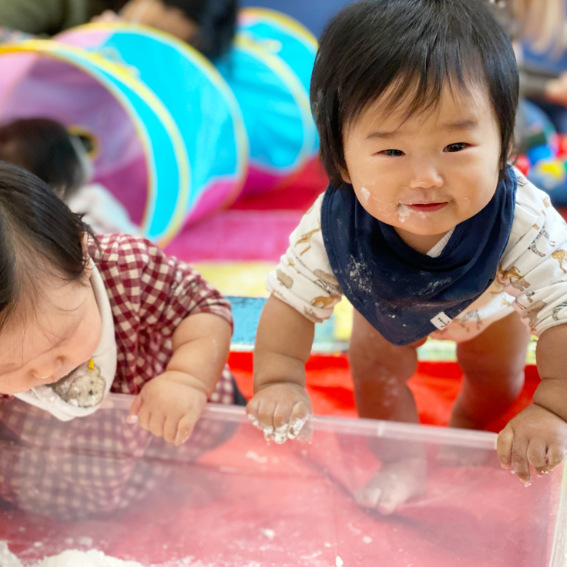 Touch, Move, and Sing
Introduce your little one to the world of sensory exploration through our Touch, Move, and Sing class. Even before birth, your baby's senses are beginning to bloom. Join us as we embark on a journey of tasting, hearing, smelling, touching, singing, moving, and seeing with engaging activities tailored for babies and toddlers. Not only will your child's senses flourish, but they will also enhance their gross and fine motor skills, fostering holistic development in a joyful environment.
Ages: 6 months-2 years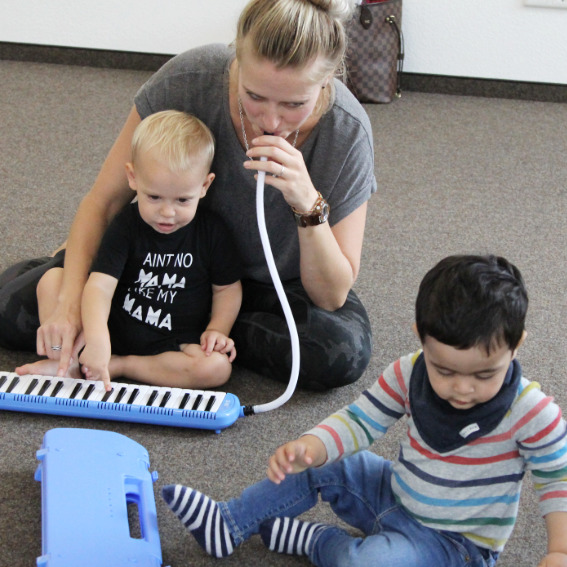 Mini Tunes
Before children speak, they begin to hum or mimic the sounds they enjoy. In our introductory music classes, we start building a child's musical abilities. Through musical games and play, covering basic introductory topics such as pitch, rhythm and self-expression, we aim to help children find their creative voice as they continue to experience the world around them.
Ages: 2-4 years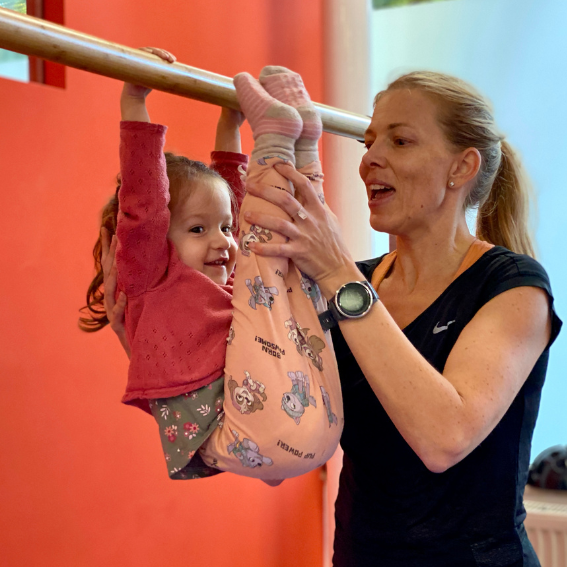 Mini Athletes
Mini Athletes is centered around movement and music to help nurture your child's physical, social and emotional development! Children explore balance, kids yoga, obstacle courses, and various sports using structured active play. These activities help develop their fine and gross motor skills, which builds body and spatial awareness. This class encourages your child to explore, and meet new friends and helps build independence and confidence.
Ages: 1-3 years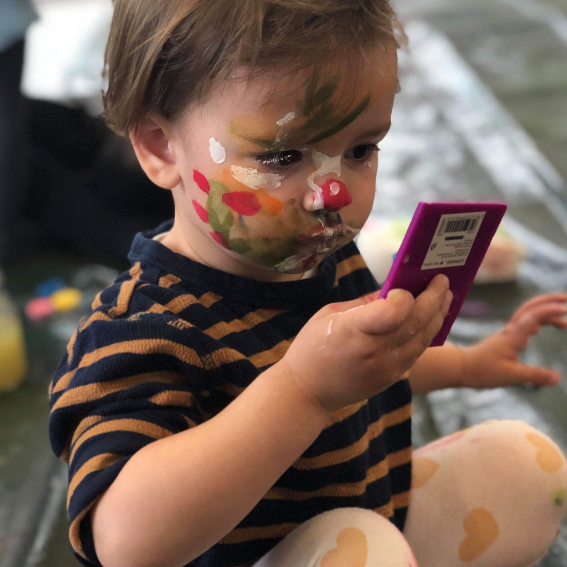 Colorful Adventures
Join us for a delightful journey of creativity and sensory exploration. In this engaging class, you and your little one are embarking on exciting artistic adventures, discovering the joy of painting and sensory play together. Through a blend of hands-on art projects, sensory experiences, and collaborative play, Colorful Adventure creates a safe environment where your children can express themselves and develop essential skills.

Ages: 1-3, 2-4 years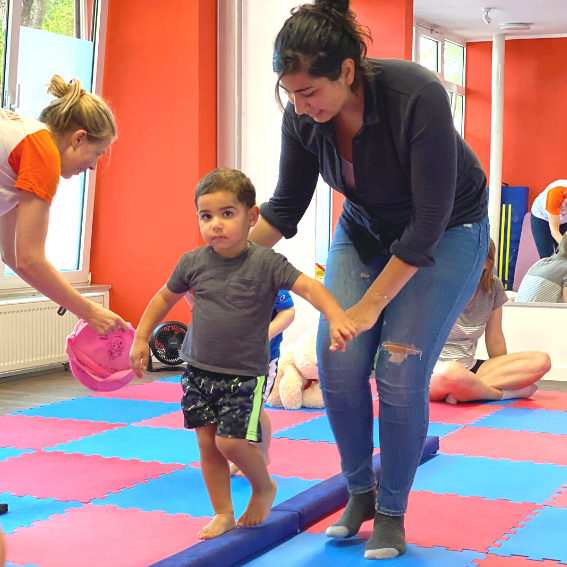 Mini Gymnnasts
Join us for an exciting parent-and-me adventure in our Mini Gymnasts class, tailored for children aged 2 to 4 years. Together with your little one, you'll dive into the world of movement, balance, and coordination. Through playful activities and guided exercises, our experienced instructors will help your child develop essential motor skills while fostering a strong parent-child bond. Watch your mini gymnast's confidence soar as they explore the joys of gymnastics in a supportive and interactive setting.
Ages: 2-4 years