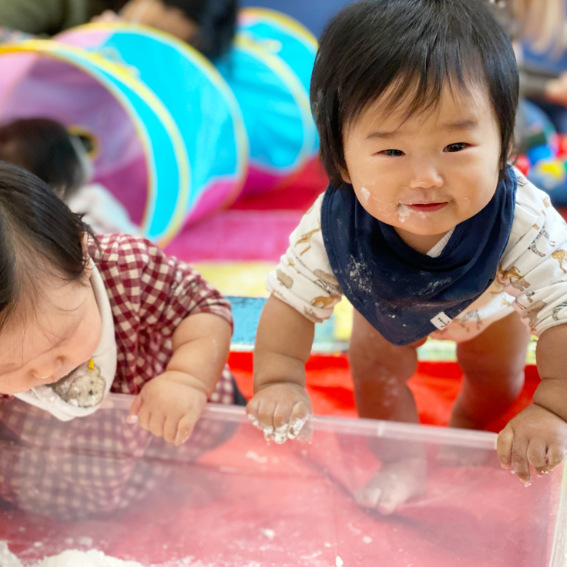 Touch, Move and Sing
Before your baby leaves the womb, the senses are already starting to grow. Bring your baby to explore tasting, hearing, smelling, touching, singing, moving, and seeing through fun-filled activities. Not only do children's senses develop, but also they get to improve and develop their gross and fine motor skills.
Ages: 0-2 years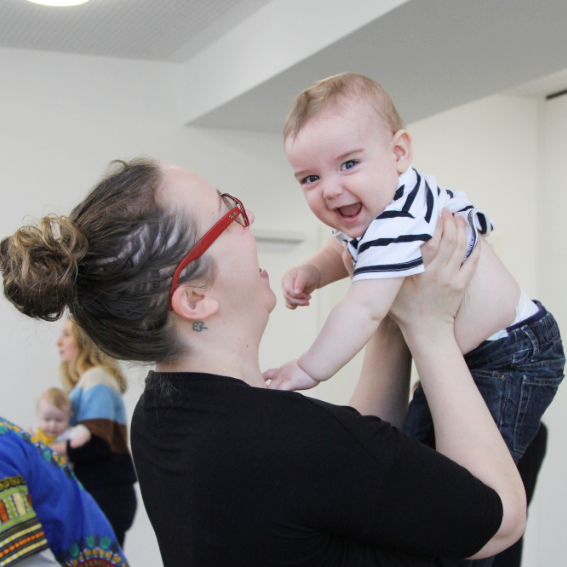 Baby Tunes
Music gives babies a rich sensory experience. Tastes, smells, textures, environments, colors and sounds – these experiences create pathways in their brains to create well-developed and balanced children. Babies learn physically and emotionally. We use movement to music to enhance their experience and prepare them to continue to grow. Parents have the opportunity to work and play with their babies through music and movement in our 45 min. music class. This not only builds their musical knowledge but also builds a stronger bond with the parents.
Ages: 0-3 years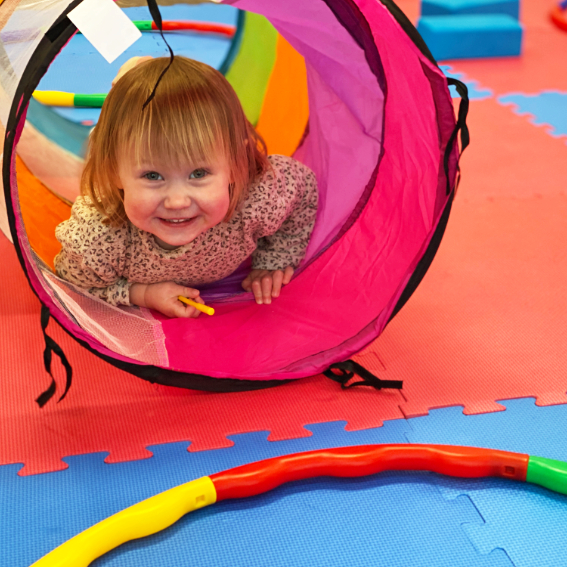 Mini Athletes
Mini Athletes is centered around movement and music to help nurture your child's physical, social and emotional development! Children explore balance, kids yoga, obstacle courses, and various sports using structured active play. These activities help develop their fine and gross motor skills, which builds body and spatial awareness. This class encourages your child to explore, and meet new friends and helps build independence and confidence.
Ages: 1.5-4 years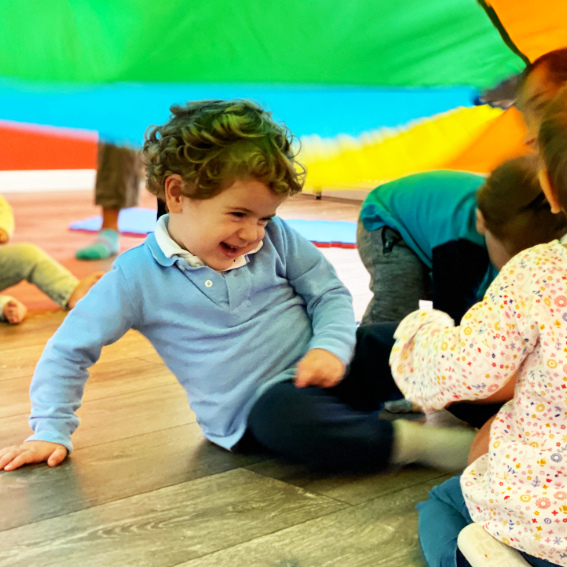 Musica para minicitos
Get ready to sing and move with your bebé in our Spanish-speaking music class! Experience the delight of music and bond with your child, as you dance, play instruments, and sing. In this class, you get to experience the freedom of music. Using percussion instruments alongside songs, you will move and play to the rhythms. Experience joy, freedom, and creativity while having fun with other parents.
Ages: 2-4 years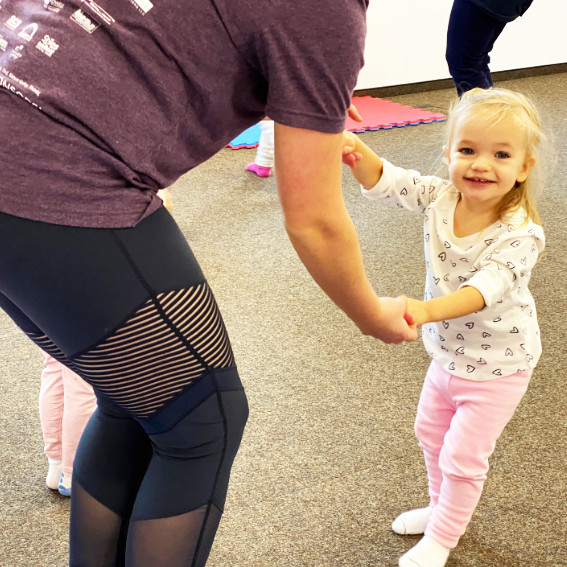 Tiny TWO Pre-Ballet (Creative Dance)
Link n Learn Tiny TWO Pre-Ballet awakens the mobility of joints and sense of rhythm in each child, fundamental for ballet. By using colorful props and images, the little ones are guided through a myriad of movements, developing coordination, flexibility, and a sense of balance. Children learn to move individually as well as in a group. They experience the joy of moving as they discover new sensations of their body in space.
Ages: 2-4 years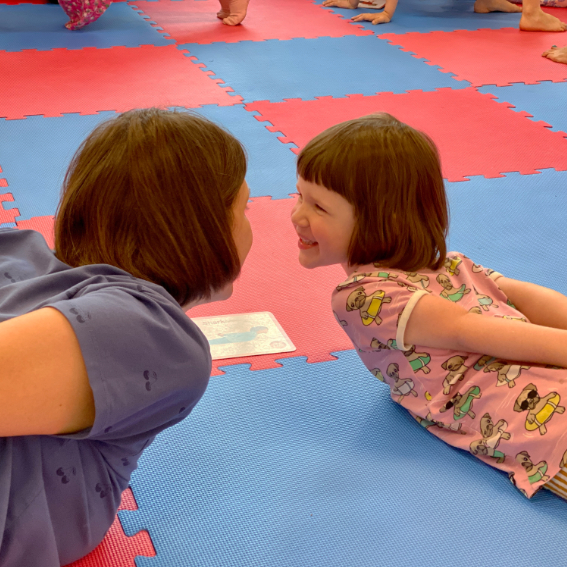 Mini Yogis
Come and join us as we introduce our newest class, Mini Yogis! A fun interactive yoga inspired movement class centred around using active play to encourage your child to move their body mindfully whilst having fun! This class enables you to bond with your child as they develop confidence through learning new skills and awareness.
Ages: 2.5-5 years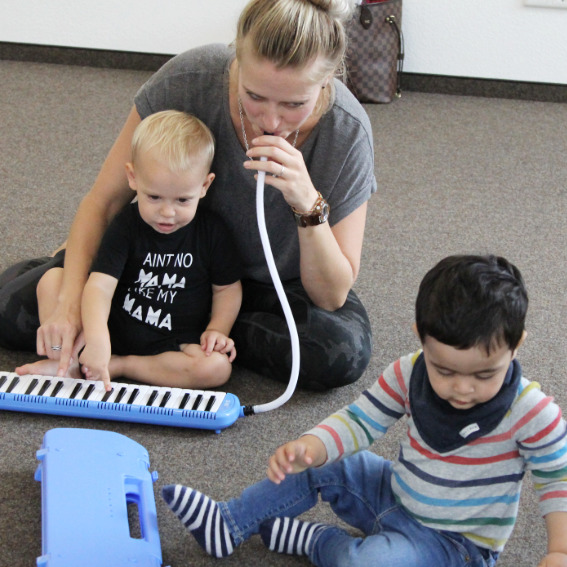 Mini Tunes
Before children speak, they begin to hum or mimic the sounds they enjoy. In our introductory music classes, we start building a child's musical abilities. Through musical games and play, covering basic introductory topics such as pitch, rhythm and self-expression, we aim to help children find their creative voice as they continue to experience the world around them.
Ages: 2-4 years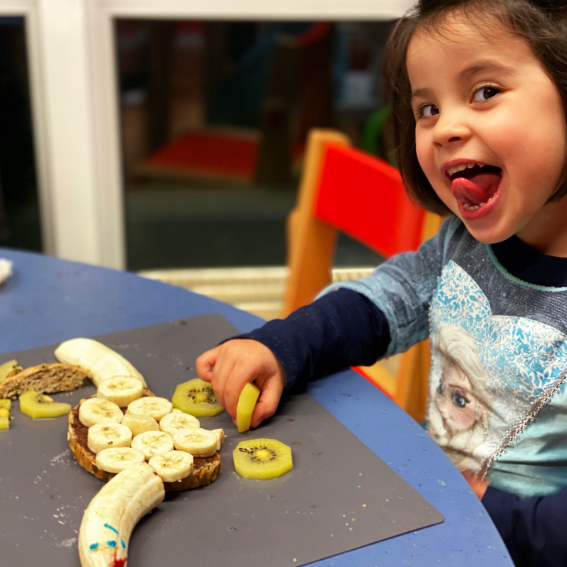 Creative Food Art
In Creative Food Art, children turn what they can imagine into reality through food creation. We use seasonal ingredients to help children create different objectives. Children learn to collaborate with others, try new fruits and vegetables, develop their motor skills, and build healthy relationships with food.
Ages: 2-4 years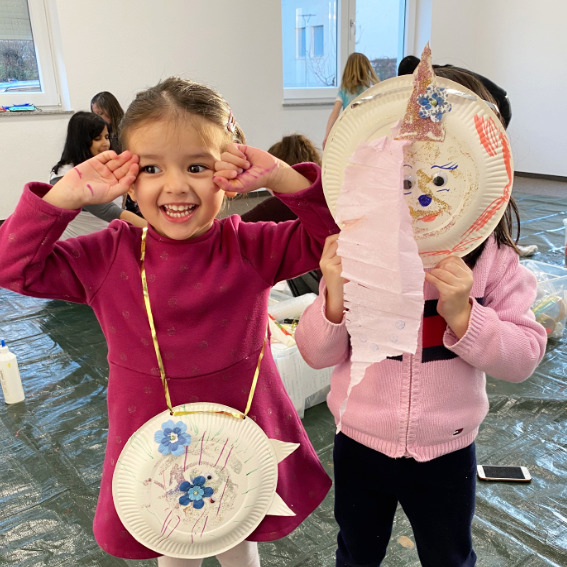 Interactive Art and Storytelling
In our hands-on Interactive Art & Storytelling class, we help children spark their imagination by bringing the characters and stories to life through arts and crafts. Our children experience the world through creativity and develop their fine motor skills, listening, and language skills, which are enhanced through reading, imagination, and interaction with each other. 
Ages: 2-5 years