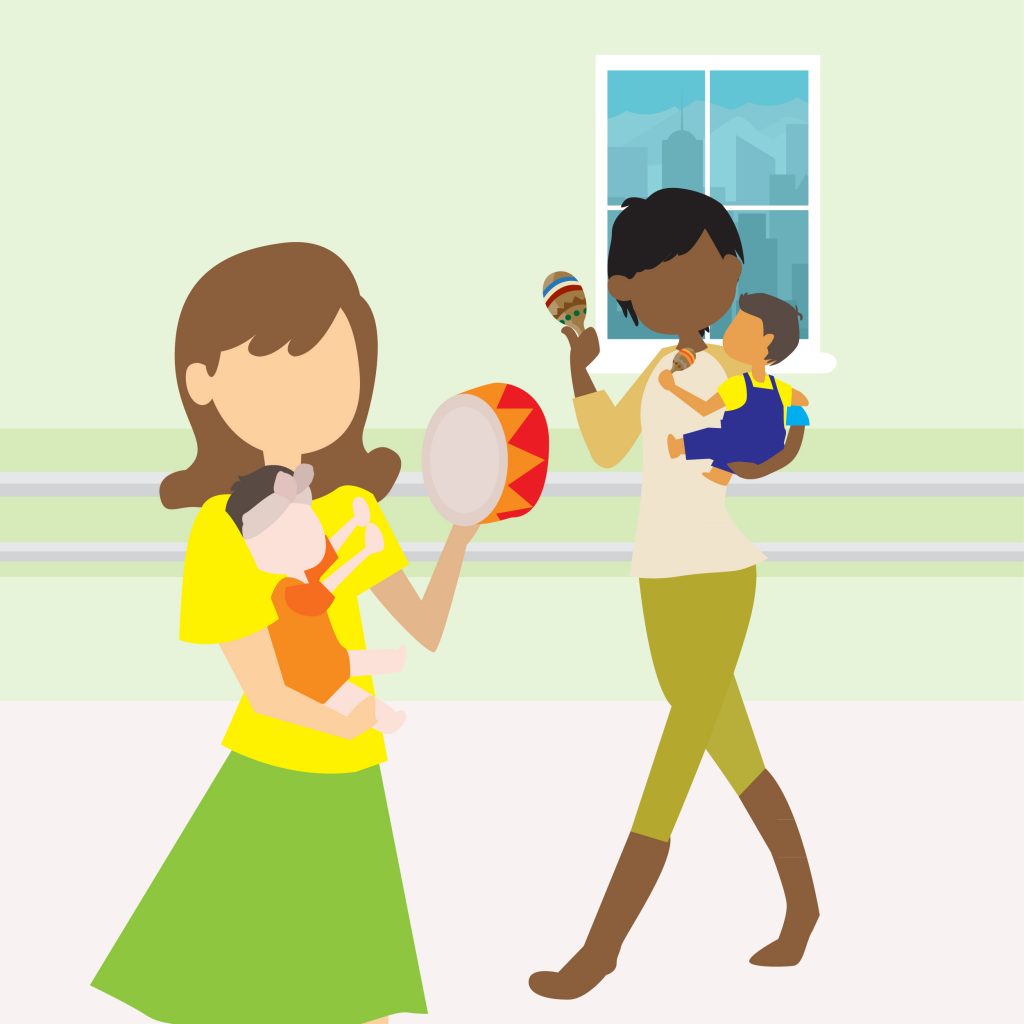 Baby Tunes
Music gives babies a rich sensory experience. Tastes, smells, textures, environments, colors and sounds – these experiences create pathways in their brains to create well-developed and balanced children. Babies learn physically and emotionally. We use movement to music to enhance their experience and prepare them to continue to grow. Parents have the opportunity to work and play with their babies through music and movement in our 45 min. music class. This not only builds their musical knowledge but also builds a stronger bond with the parents.
Ages: 0-3 years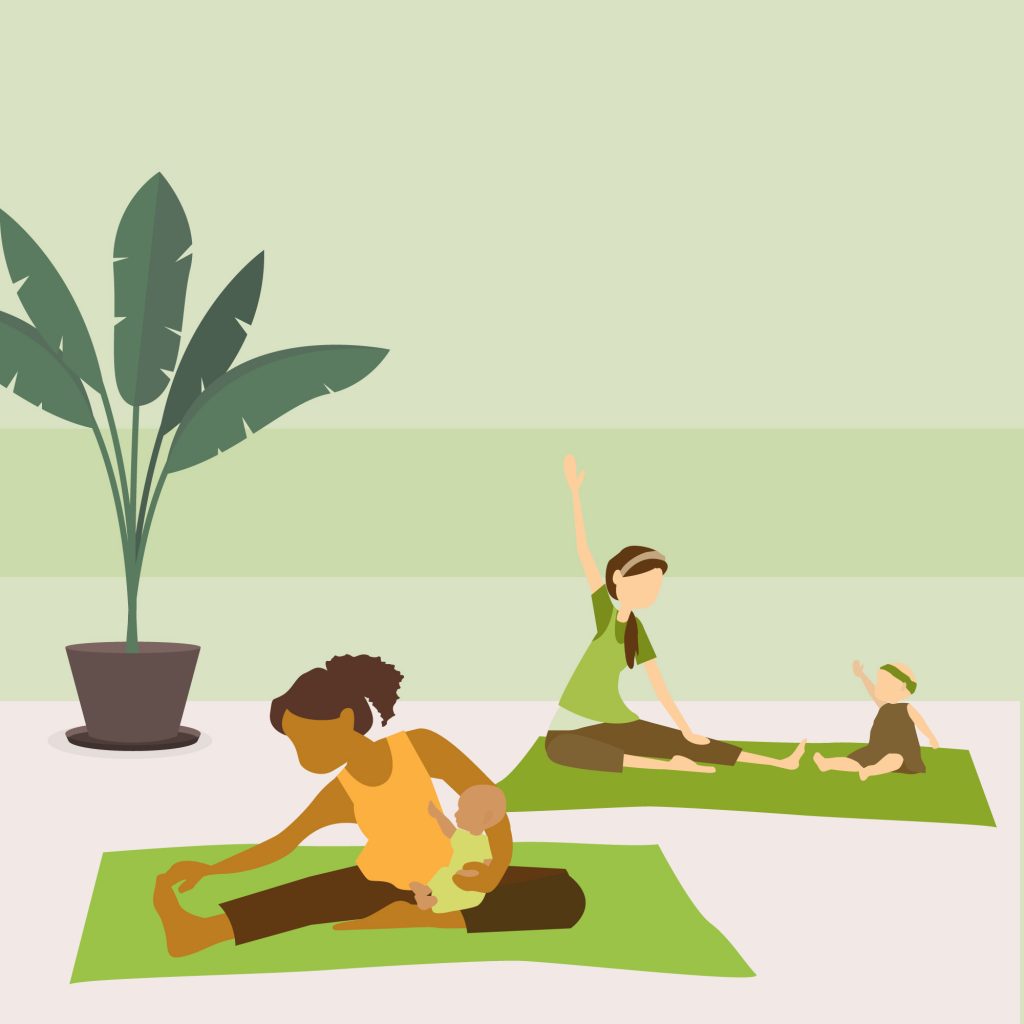 Postnatal Yoga
Get fit with your baby. Shake off those post-pregnancy blues. This class is designed to help new moms to strengthen their body, and feel strong and re-energized. We will use strength training to help you get your body back. Plus, bond with other new moms and with your baby as you spend time together.
Ages: 2-8 months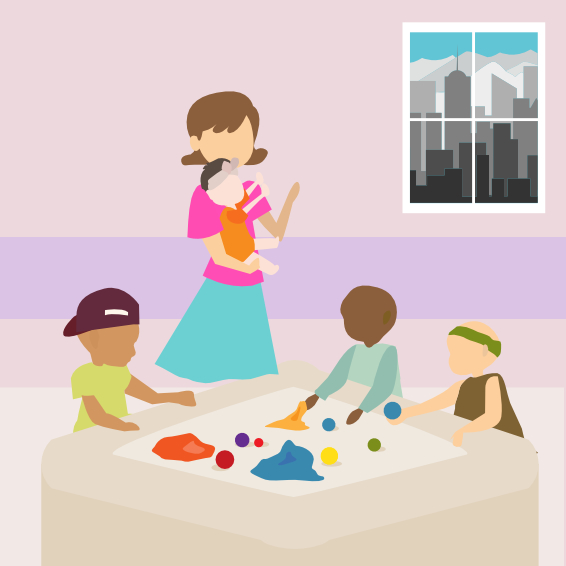 Fun Sensory Art
It's time to stimulate your child's five senses by introducing a colorful world through the messy play! As soon as babies become mobile, they love to explore. Bring your baby or toddler for creative but messy art fun and sensory experiences! We are going to take you through a journey of discovering true creativity. 
Ages: 8 months-3 years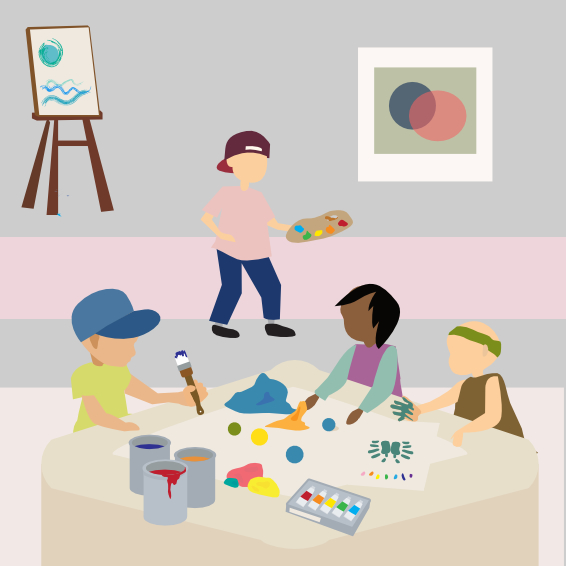 Fun Arty Crafty
At our hands-on Fun Arty Crafty class, we help children to spark their curiosity by turning what they can imagine into reality through Arts and Crafts. Children will not only experience the world through creativity but also develop their fine motor skills.
Ages: 2-4 years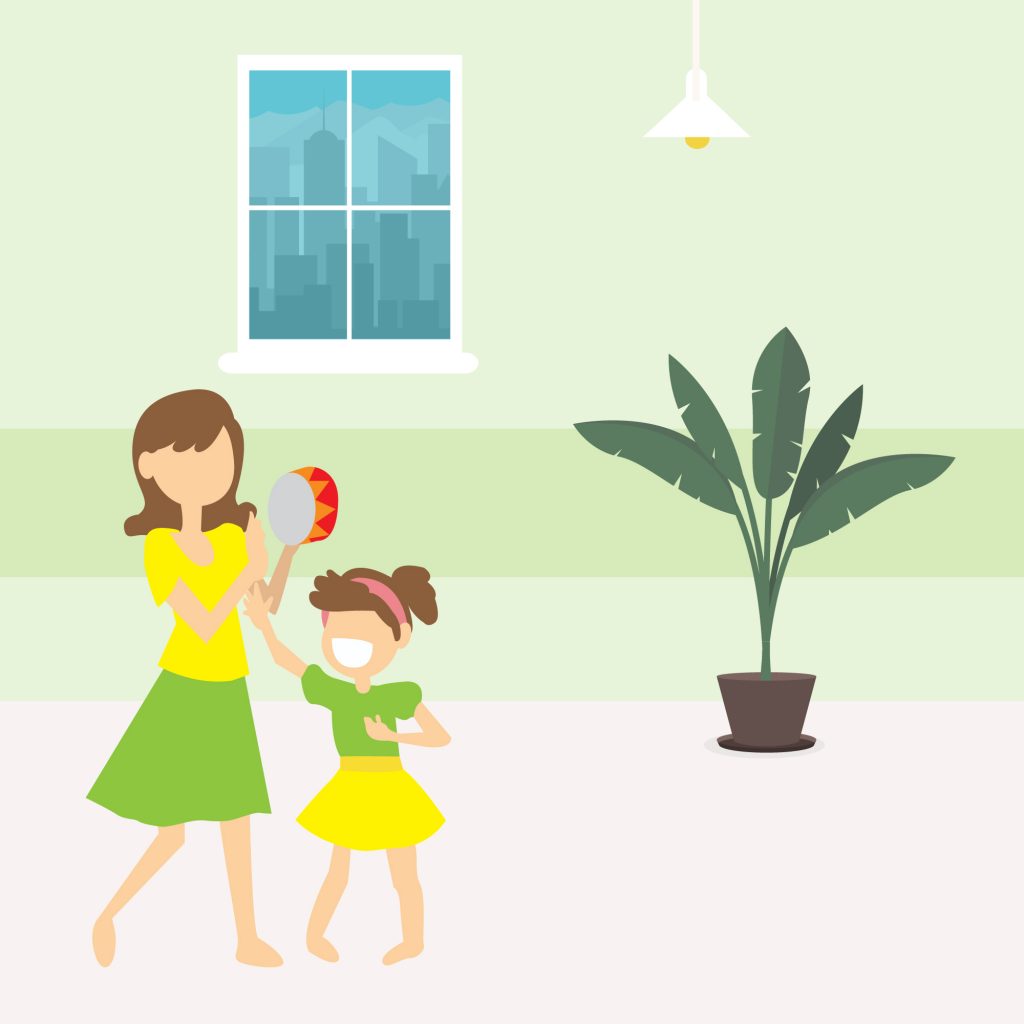 Mini Tunes
Before children speak, they begin to hum or mimic the sounds they enjoy in the world around them. In our introductory music classes, we start building a child's musical abilities. Through musical games and play, covering basic introductory topics such as pitch, rhythm and self-expression, we aim to help children find their creative voice as they continue to experience the world around them.
Ages: 2-4 years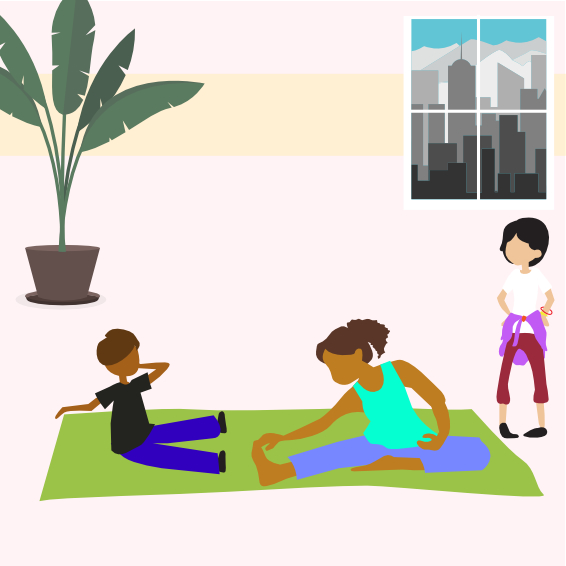 Mommy & Me Storytelling Yoga
What could be better than a good story?
How about yoga whilst a tale unfolds! Our Storytelling Yoga opens up an interactive stories through the healthy yoga practice. We use fun stories to help kids gain confidence in their abilities, and allowing them to find ways to become calm and relaxed. Children will stretch their imaginations and their bodies while they are learning skills such as concentration, mindfulness, and further developing body coordination and balance. We warmly welcome parents to join in too, to have a bonding time with your child!
Ages: 4-8 years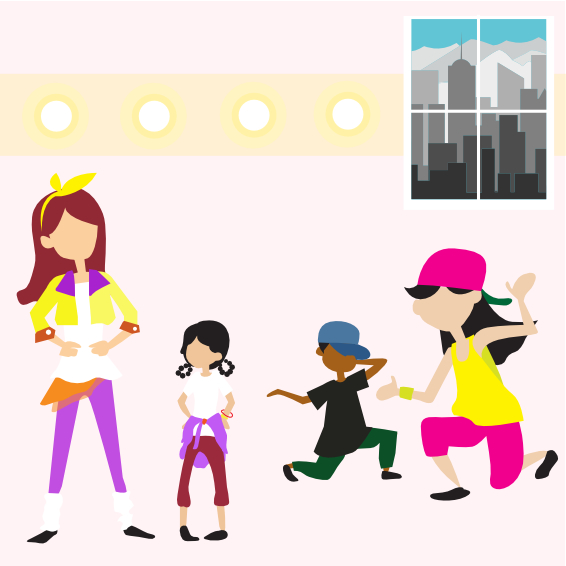 Mommy & Me Let's Dance
An exciting new way to get fit, have fun, and explore various dance moves together with your child. Come join us–we can't wait to see you bust a move while making unforgettable memories with one another. 
Ages: 2-4 years