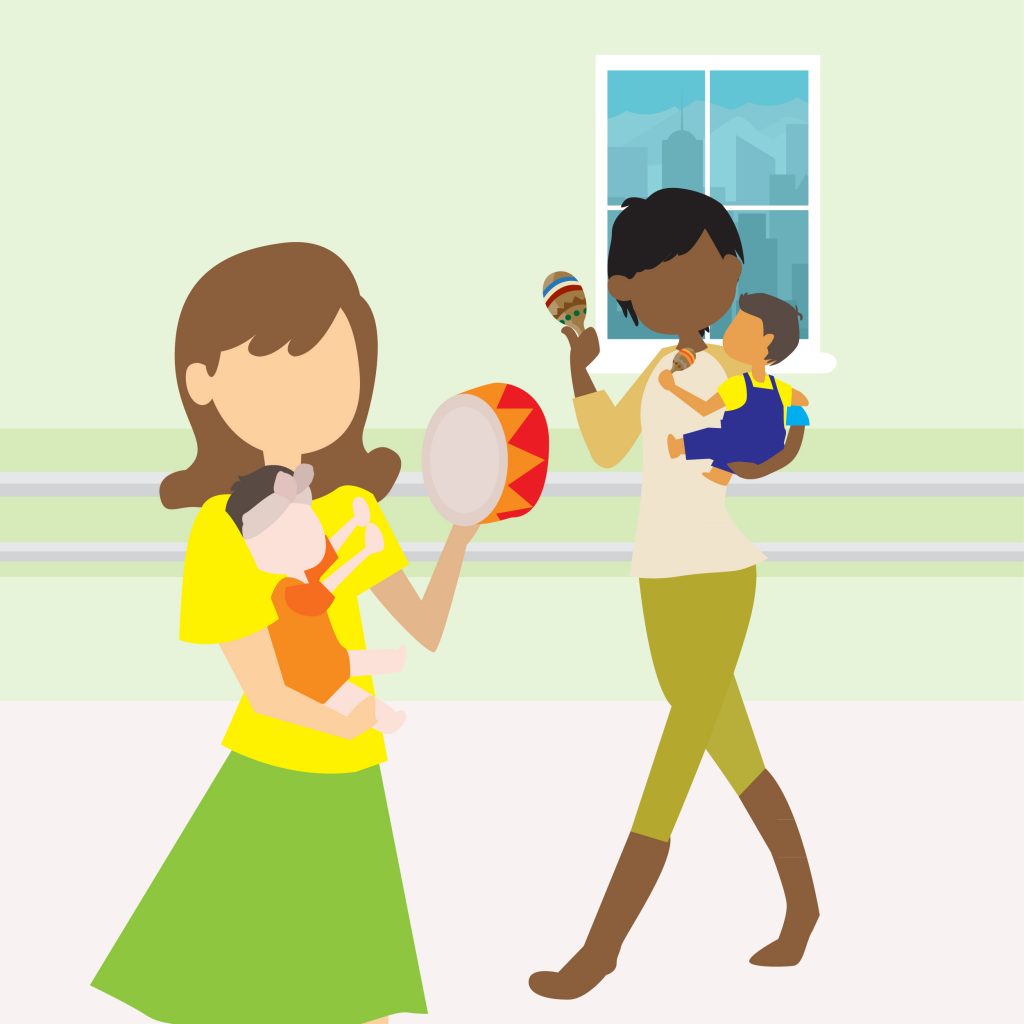 Baby Tunes
Music gives babies a rich sensory experience. Tastes, smells, textures, environments, colors and sounds – these experiences create pathways in their brains to create well-developed and balanced children. Babies learn physically and emotionally. We use movement to music to enhance their experience and prepare them to continue to grow. Parents have the opportunity to work and play with their babies through music and movement in our 45 min. music class. This not only builds their musical knowledge but also builds a stronger bond with the parents.
Ages: 0-3 years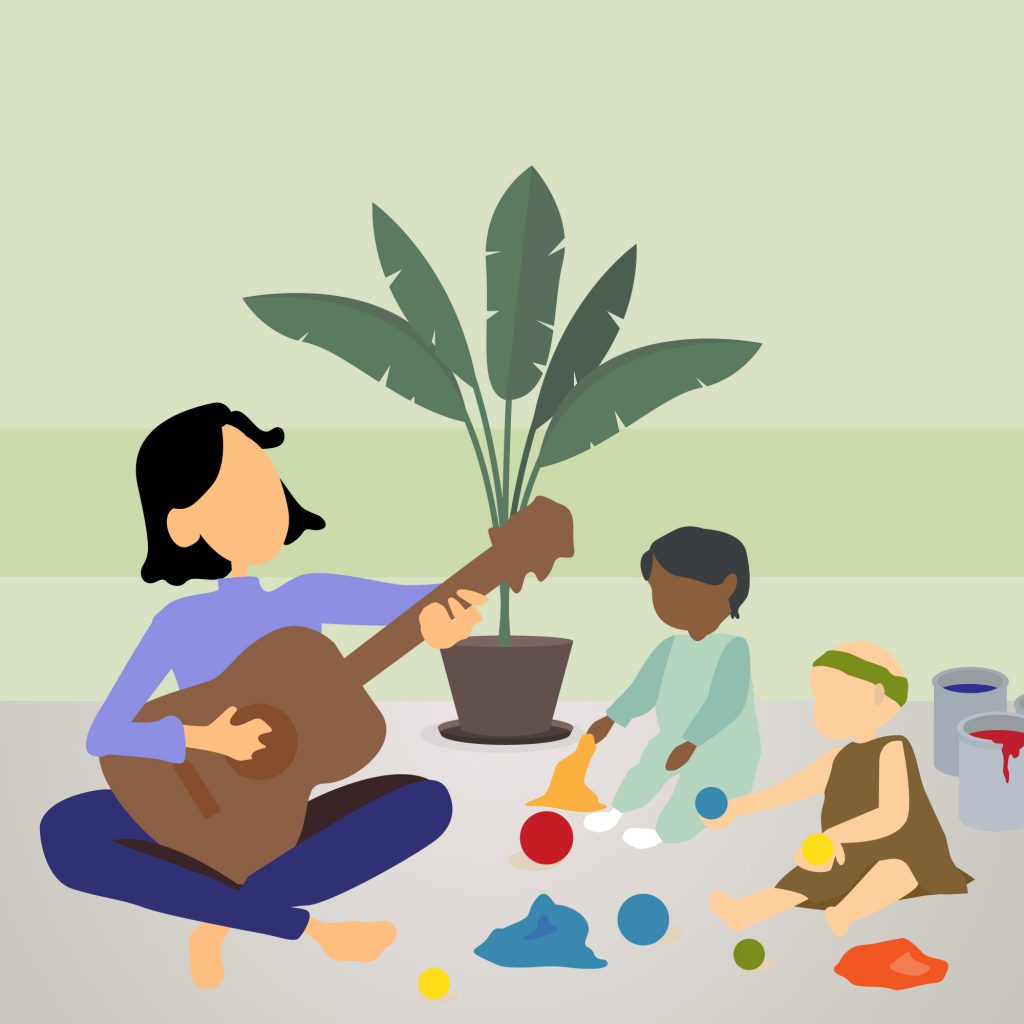 Touch, Feel, and Sing! (Sensory Play and Music)
Before your baby leaves the womb, the senses are already starting to grow. Bring your baby or toddler to explore tasting, hearing, smelling, touching, and seeing through fun filled and calming experiences accompanied by music. Not only will we develop your children's senses but also their musicality and movement.
Ages: 0-3 years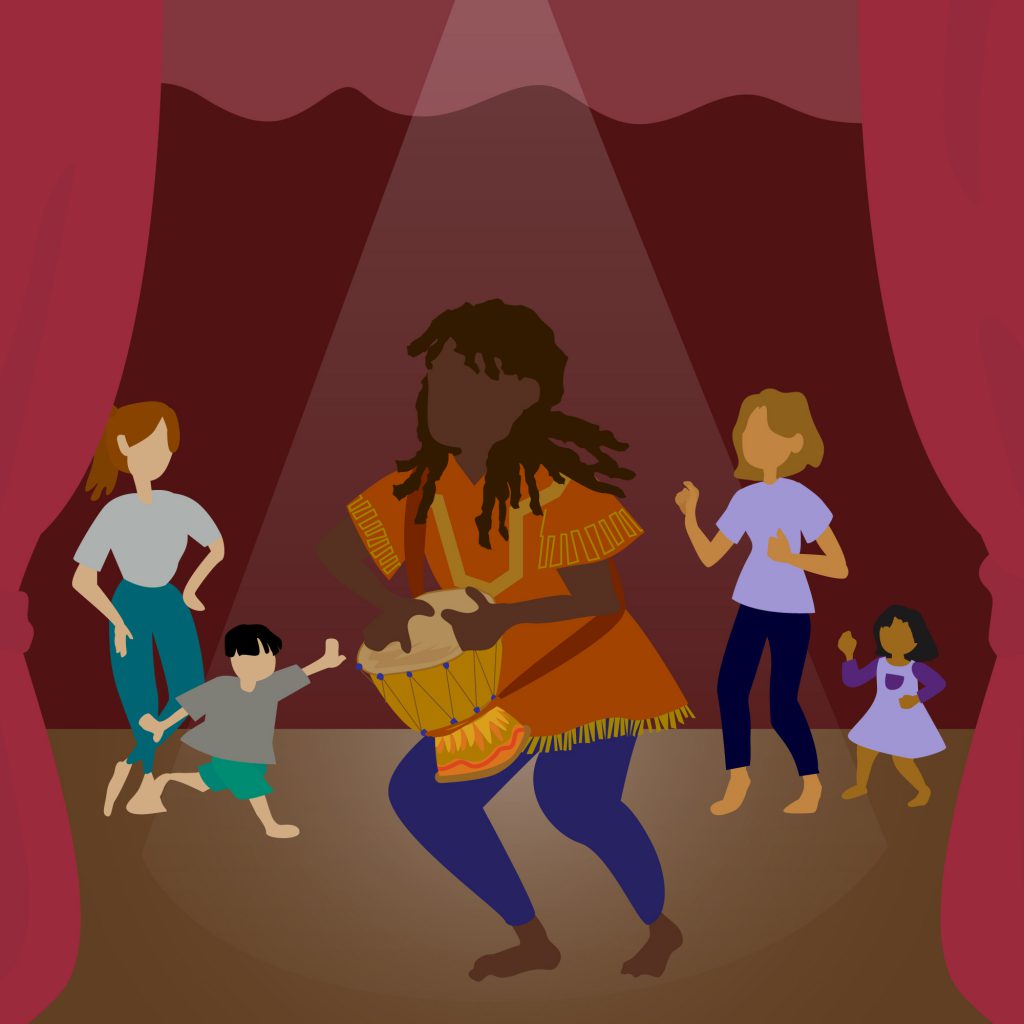 Sing!Beat!Reggae!
Alive and well from the Caribbean comes reggae rhythms, full of soul and energy. In Sing! Beat! Reggae! class, we want our moms and children to experience freedom in the beat and music as they dance, use their voice, and share stories. Using percussion instruments, songs, and moving to the groove of the island rhythms, you will experience joy, freedom, and creativity as we have fun and share some laughter!
Ages: 0-3 years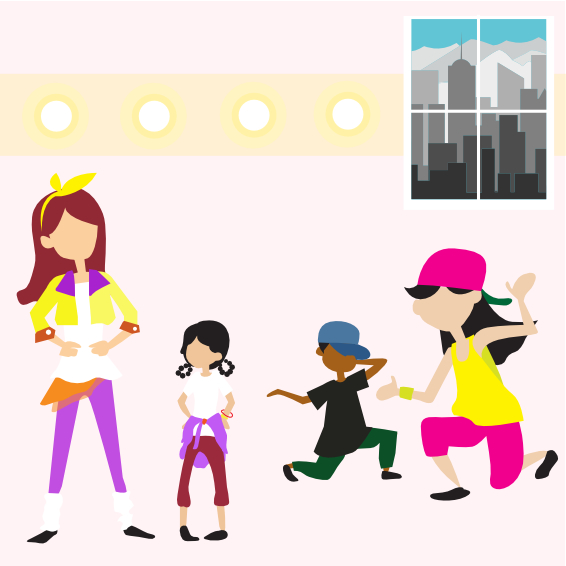 Mommy/Daddy & Me Creative Dance
Together with mom/dad, children as well as parents are playfully guided through a myriad of movements, using colorful props and image. The class awakens the mobility of joints and sense of rhythm, developing coordination, flexibility, and control. Everyone in the room will experience the joy of dancing and bonding, as the little ones discover new sensations of their body in space while parents gain some excellent exercise.
Ages: 2-4 years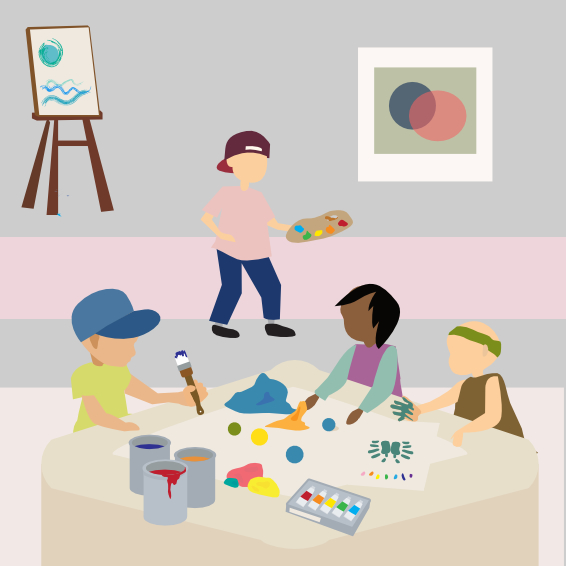 Fun Arty Crafty
At our hands-on Fun Arty Crafty class, we help children to spark their curiosity by turning what they can imagine into reality through Arts and Crafts. Children will not only experience the world through creativity but also develop their fine motor skills.
Ages: 2-4 years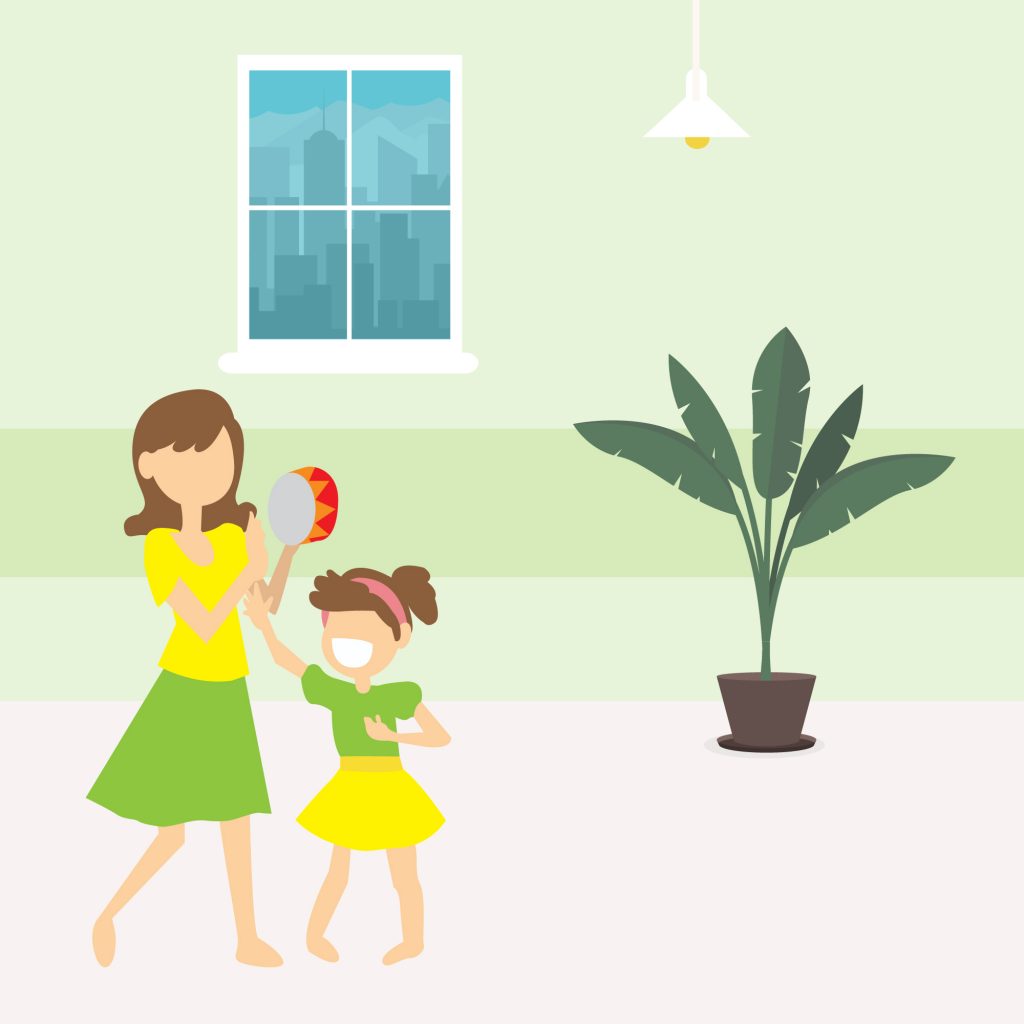 Mini Tunes
Before children speak, they begin to hum or mimic the sounds they enjoy in the world around them. In our introductory music classes, we start building a child's musical abilities. Through musical games and play, covering basic introductory topics such as pitch, rhythm and self-expression, we aim to help children find their creative voice as they continue to experience the world around them.
Ages: 2-4 years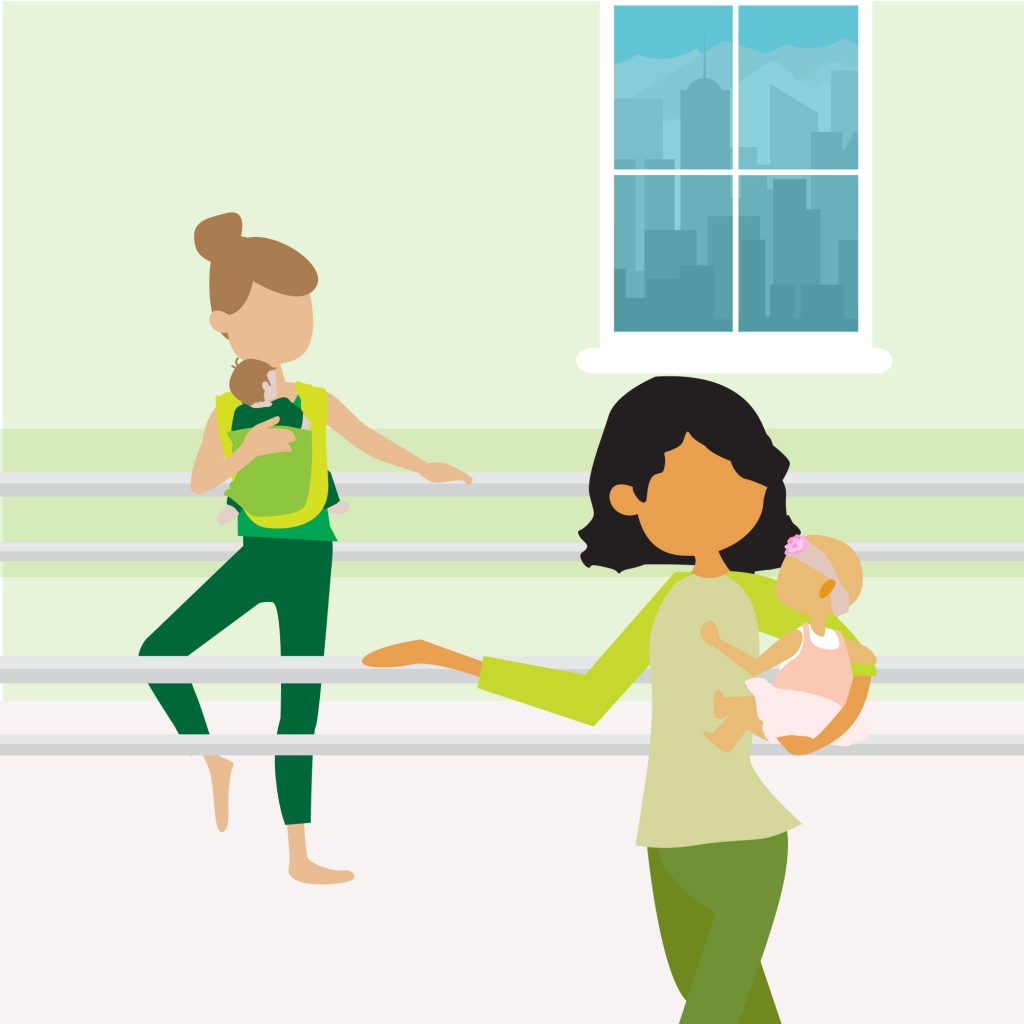 Babywearing Dance
Move and groove 'wearing' your baby! Starting with a gentle warm up, the class guides you through integrated elements from jazz, ballet, and contemporary dance. Your baby will feel the rhythm and sense the joys of moving, as you cradle him/her with steps and motion. Experience the delight of dancing and bonding with your baby, as you move and groove to the music.
Ages: 12 weeks-7 months