Link n Learn Course Terms 2019
Term 1: 14.1.2019 – 14.4.2019 (13 weeks)
Term 2: 06.05.2019 – 30.6.2019 (8 weeks)
Term 3: 12.8.2019 – 28.9.2019 (7 weeks)
Term 4: 14.10.2019 – 22.12.2019 (10 weeks)
Monday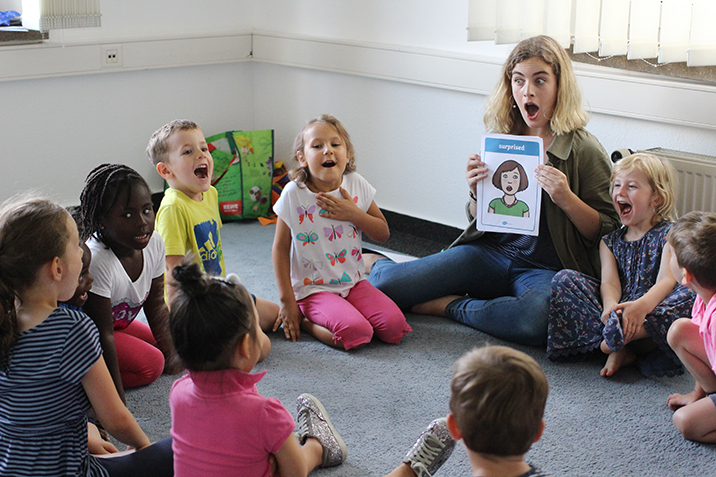 Term 3 (7 Weeks)
Touch, Feel, and Sing! (0-3 years)
Tiny Tunes (3.5-7 years)
Ready to Read! (5-7 years)
Mini Tunes (2-4 years)
Sing!Beat!Reggae! (3-6 years)
Dancing to Musicals (5.5-9 years)
Mommy/Daddy & Me Creative Dance (2-4 years)
Drama & Theatre (3-6 years)
Musical Theatre (6-9 years)
Contemporary Dance for Adults
Wednesday
Term 3 (7 Weeks)
Baby Tunes (0-3 years)
Sing!Beat!Reggae! (0-3 years)
Postnatal mommy&me Yoga  (8 weeks-7 months)
Touch, Feel, and Sing! (0-3 years)
Tiny Pre-Ballet/Creative Dance (2.5-4 years)
Theatre & Improvisation (5-8 years)
Mommy & Me Fun Arty Crafty (2-4 years)
Tiny Explorers (3-6 years)
Imaginative Ballet (5-8 years)
Mini Tunes (2-4 years)
Alphabet Rock! (3-6 years)
Little Explorers + Fun Math Magic (5-8 years)
Remarks
* A once off registration fee: € 40.00.
* All prices include 19% VAT.
* Cooking, Experiment, Sensory and Art classes: cost for ingredients and materials not included.
* A 10% discount off the regular course fee will be offered when registering for more than one class or when registering a sibling
* Maximum discount rate is 10% per class (10% discount for the second class cannot be combined with sibling rebate and other offers/discounts)
* Trial Class – Please note that we only offer one free trial class per term to each child. This is to minimize disruptions and ensure the smooth running of classes.