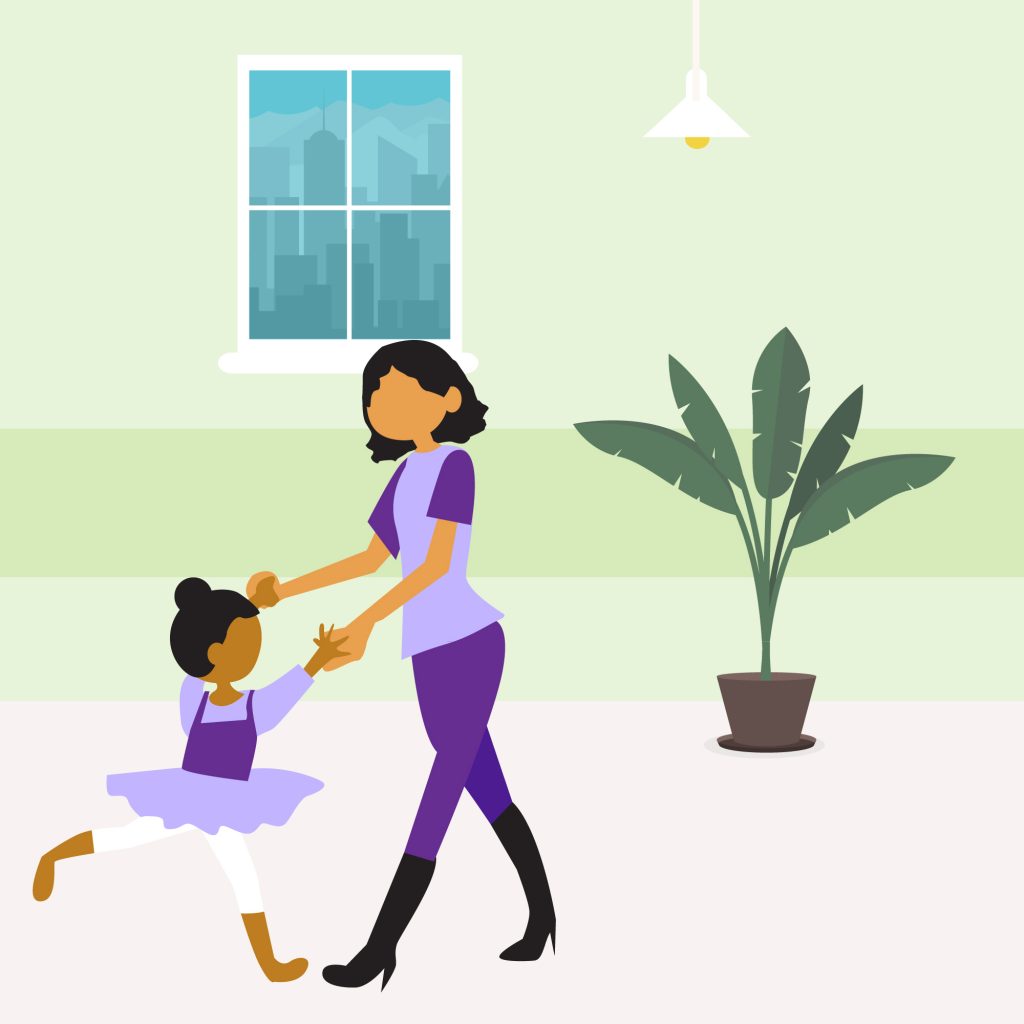 Tiny Pre-Ballet (Creative Dance)
Link n Learn Tiny Pre-Ballet awakens the mobility of joints and sense of rhythm in each child, fundamental for ballet. By using colorful props and image, the little ones are guided through a myriad of movements, developing coordination, flexibility, and sense of balance. Children learn to move individually as well as in a group. They will experience the joy of moving as they discover new sensations of their body in space.
Ages: 3-6 years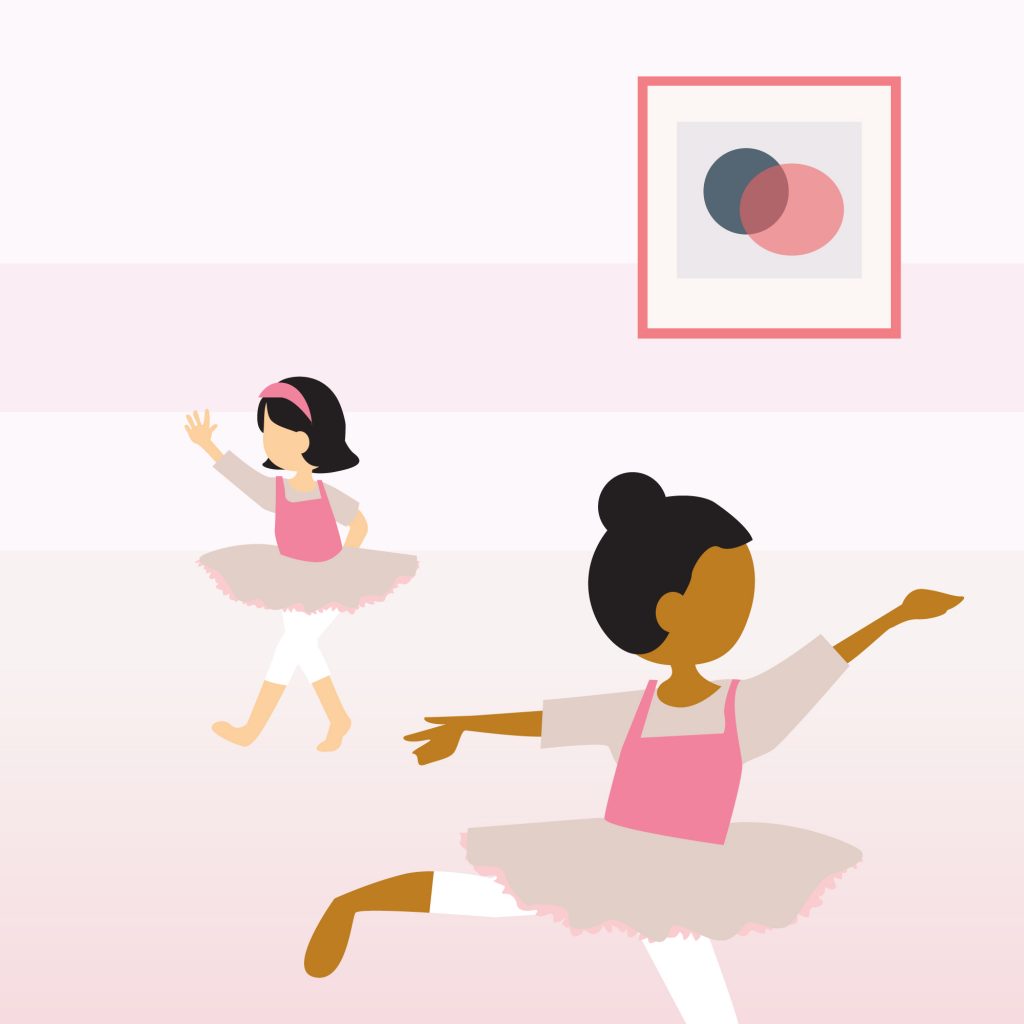 Imaginative Ballet
In this class, children learn to engage with dance, expressing themselves through the use of image and imagination. They are guided through fundamental movements, core to developing ballet technique. The basics of ballet are introduced, while also encouraging creativity and spontaneity via improvisation. Children learn to follow instruction, think for themselves, and focus and perform in a group setting. They will experience the delightful sensation of dancing as they learn to control their bodies through physical movement.
Ages: 5-9 years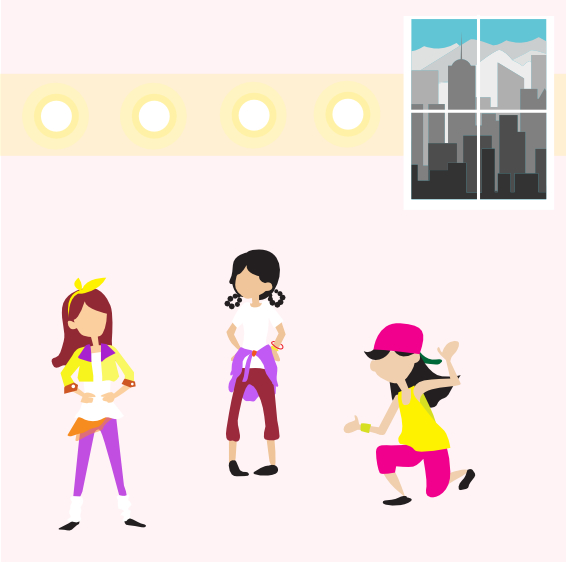 Dancing to Musicals
This class is designed to teach our children to dance to the choreography from renowned Broadway Musicals. Children will learn to improvise and discover various movements through creative dance. They will not only learn to freely express themselves but also coordinate their bodies with the music. Our aim is to help our children to increase flexibility, develop muscles, and learn choreographies from the musicals while boosting their confidence and discipline as they learn to perform in front of an audience.
Ages: 6-10 years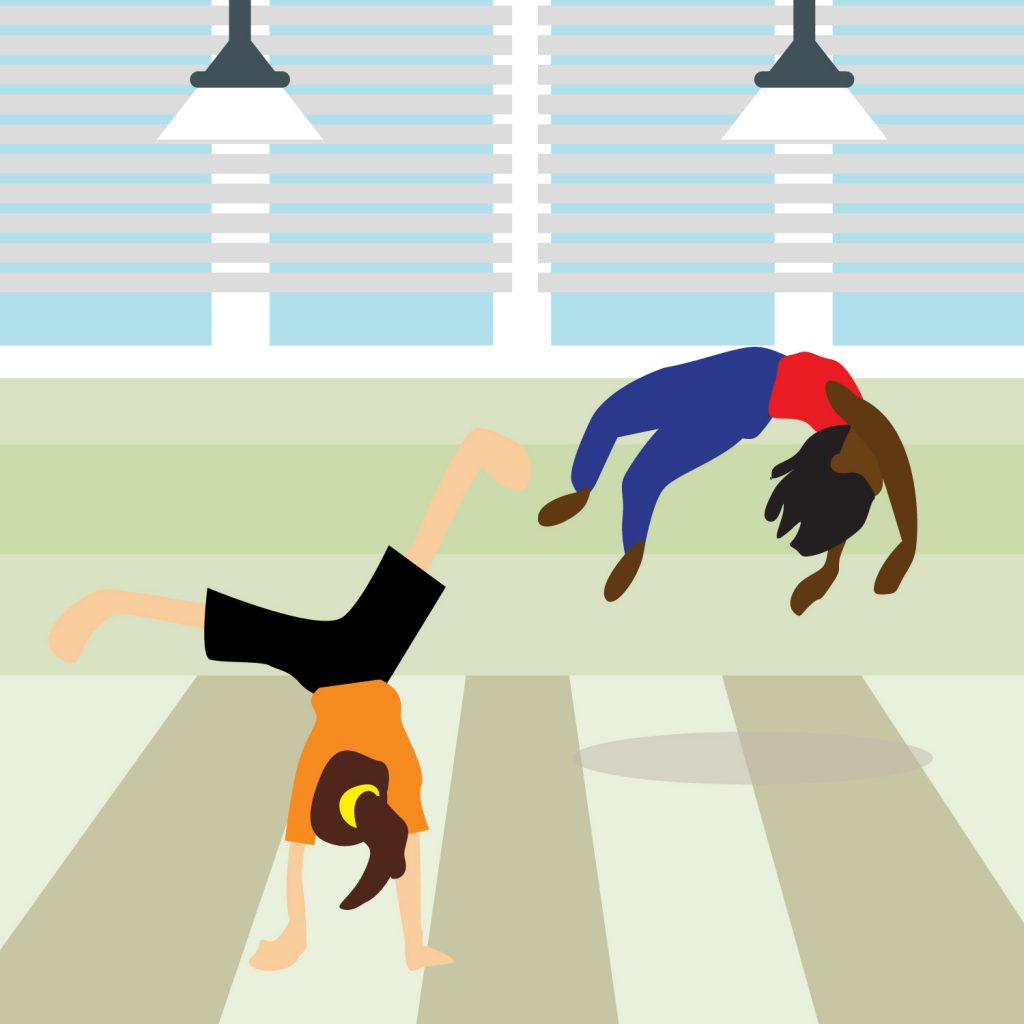 Acrobatic Dance
Acrobatic dance is a style of dance that combines classical techniques with acrobatic elements. While participating in class, children will learn the fundamental movements, develop hand and eye coordination, enhance their strength and stability, and improved flexibility with various dance moves. Learning fun new skills like Handstands, Cartwheels, forward and backward rolls are among some of the skills that will be learned which contributes to overall fitness, increases body awareness, boosts confidence, and social interaction with others.
Ages: 6-10 years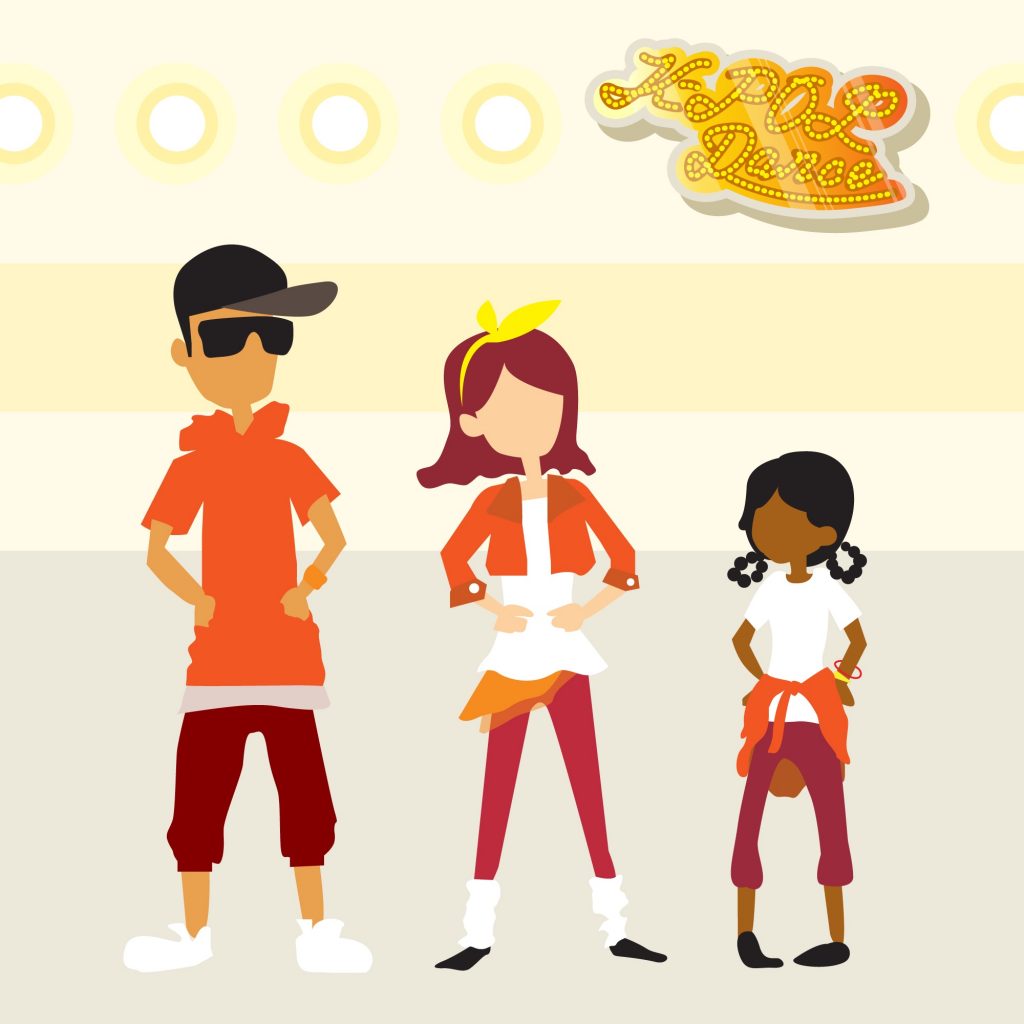 K-Pop Dance for Teens and Adults
It's party time!
Let's shake off our worries and dance! Link n Learn K-Pop dance class is designed to teach teens and adults of all ages how to dance like a famous K-pop star. We are grateful to have an experienced dance instructor, who used to dance at one of the most renowned entertainment enterprises in Korea, lead us through K-pop dance routines. Come join us–we can't wait to see you bust a move!
Ages: 15+ years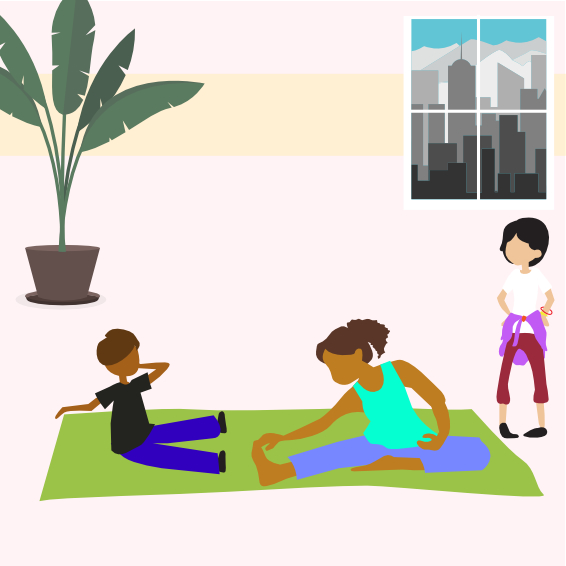 Storytelling Yoga
What could be better than a good story?
How about yoga whilst a tale unfolds! Our Storytelling Yoga opens up an interactive stories through the healthy yoga practice. We use fun stories to help kids gain confidence in their abilities, and allowing them to find ways to become calm and relaxed. Children will stretch their imaginations and their bodies while they are learning skills such as concentration, mindfulness, and further developing body coordination and balance.
Ages: 4-7 years