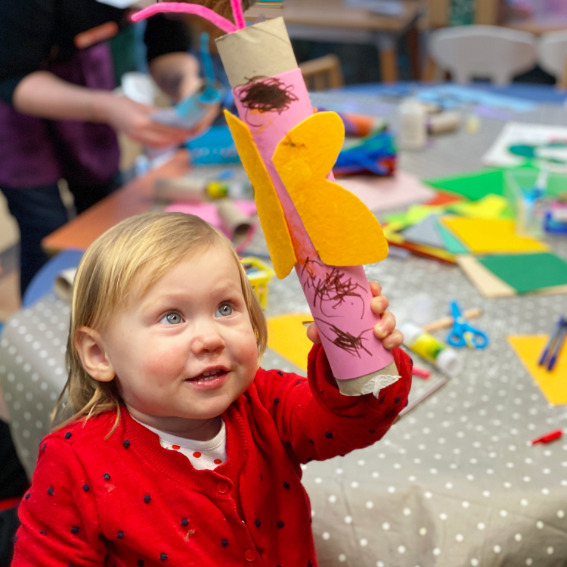 Interactive Art & Storytelling
At our hands-on Interactive Art & Storytelling class, we help children to spark their imagination by bringing the characters and stories to life through arts and crafts. Our children not only experience the world through creativity but also develop their fine motor skills, listening, and language skills which are enhanced through reading, imagination, and interaction with each other. 
Ages: 2-5 years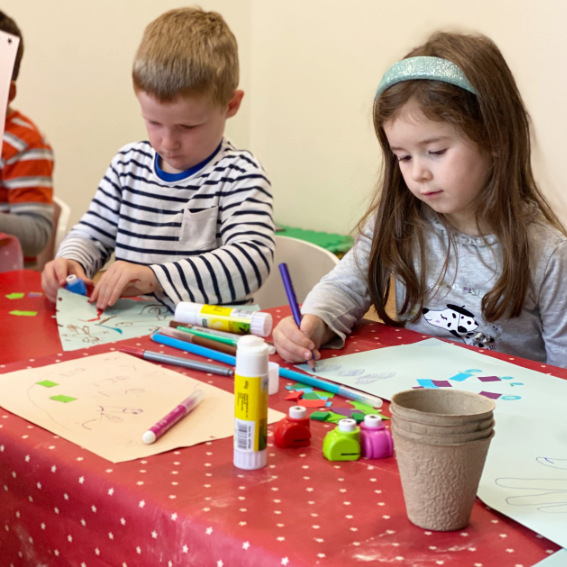 Spark and Speak English
Spark your English in our hands-on creative class through activities, art, music, nature, and more! In this class, children learn English by activating all five senses, enabling them to be introduced to a new language in a natural, interactive, and exciting way that goes far beyond the traditional English course. Taught by an experienced English teacher, this class enables children to be introduced to English in a fun and engaging way. 
Ages: 4-6, 7-9 years