Marta Grana was born in Portugal to a Portuguese mother and Spanish father and raised in Solihull, UK.
She grew up participating in a variety of sports and started ballet and gymnastics at the age of four.
She was a competitive gymnast for a university gymnastics team, as well as being a competing artistic gymnast for seven years and a rhythmic gymnast for two years. She continued to do ballet for over nine years and believes that her love of both ballet and gymnastics comes from knowing that these sports can be both beautiful and powerful.
As well as being a gymnastics and ballet teacher, she is also a certified Zumba teacher.
She has always been passionate about working with children and helping them to develop their talents.
In her spare time, she has also always loved to bake and has been doing so since she was young. Marta is excited to work with a concept that she is passionate about, and she believes that the atmosphere at Link n Learn will allow her to flourish as both a teacher and as a member of a great team!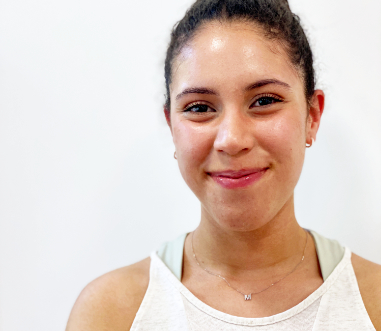 Marta Grana
Gymnastics / Dance / Baking