Moriah-Jane was born in Tyler, Texas to a German Dad and South African Mom. Though she grew up mostly in South Africa, she was continuously exposed to international cultures through the work of her parents.
Moriah-Jane started with music lessons at the young age of three, and continued to develop from there. She excelled in piano and flute and started taking part in university courses at the young age of fourteen. Additionally, she took Cambridge Music courses, for which she achieved top status in South Africa.
Her musical experience also stemmed from a young age, from school plays, to workshops at musical camp, or being apart of a production agency, her passion to express in the arts shows strongly. She believes in the beauty of telling a story genuinely, and took part in musicals, theatre performance,  indie productions, and even film.
Alongside these achievements, Moriah-Jane was first and solo flute for Bellville High School Symphonic Wind Orchestra. They achieved South African Orchestral colours, toured South Africa and won competitions and high statuses. Her conductor, Riaan Van Wyk, trained her to become a conductor, too, and cultivated her composing skills. She wrote and composed three songs over the years for cultural programs. At age 16 she was conducting orchestras and taking part in the Cape Philharmonic's Youth Music Programs where she had the opportunity to perform at well-known venues such as Artscape to the Cape City Hall.
The relationships she built through these experiences allowed her to have the opportunities to take part in master classes with the likes of James Galway, and intern with UCT Lecturer Bridget Rennie-Salonen. She was involved at programs like KinderMusik – focusing the link of music and a child's development ranging from prenatal to children of six years of age. She became the cultural head of her school, pioneering music and youth programs, and sharing her passion with others.
Ultimately her heart is to equip each child with their unique voice, and she believes that music is a powerful tool to do so. Music has the ability to heal and build. Therefore it is her passion to call out each child's unique voice and give them space to express themselves through music.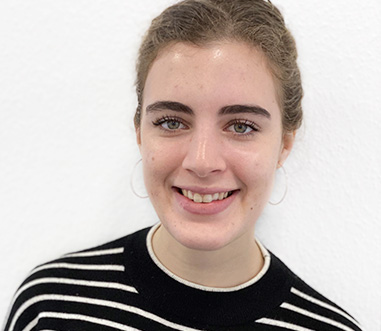 Moriah Jane Lorentz
Music / Sensory / Drama&Theatre