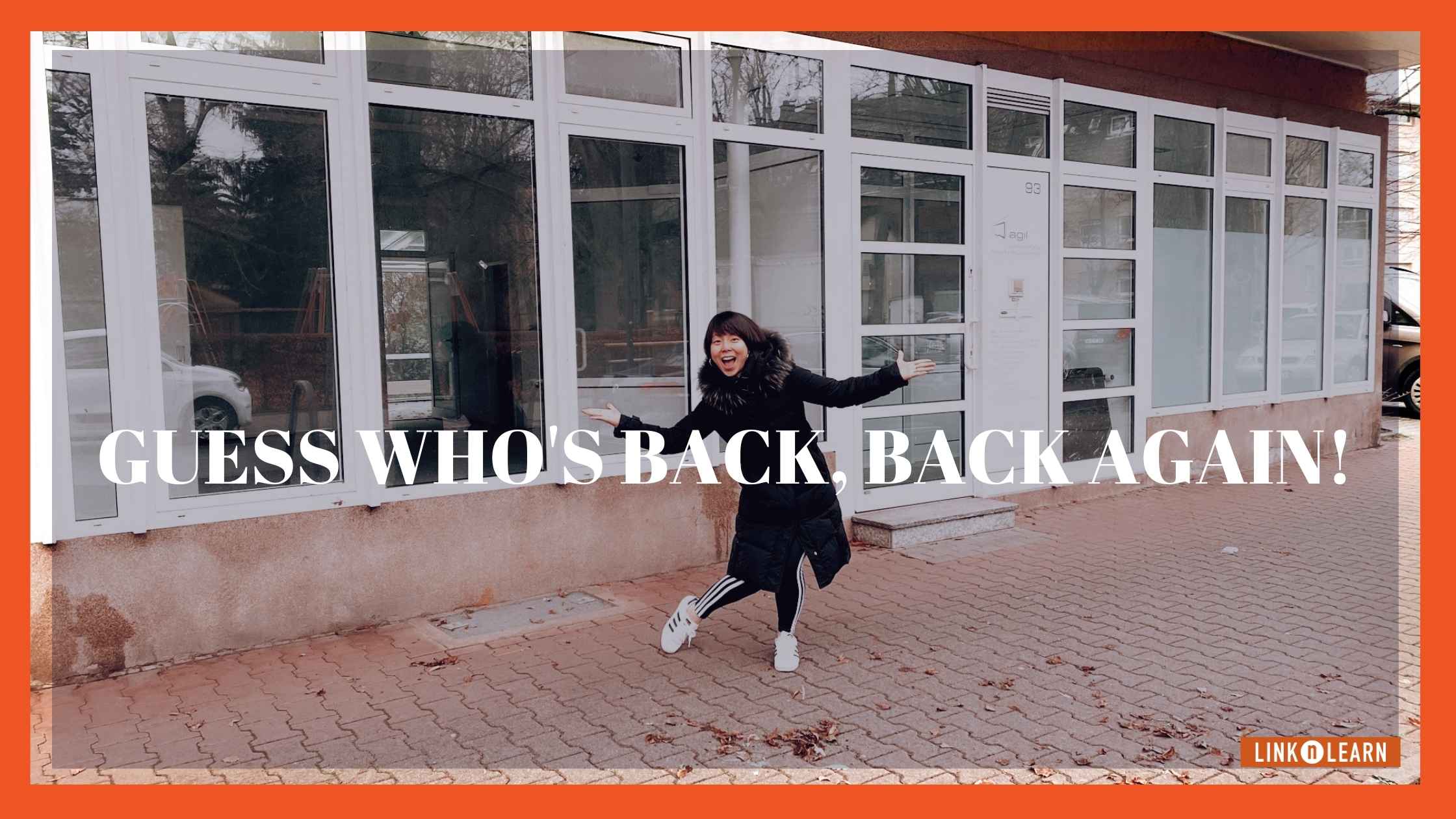 Tell your friends, Link n Learn will be back in action IN PERSON (soon) again! In the latest news, we announced on our social media that we will be opening up our doors to your smiling faces again in April. And, not only that, but also that it will be in a new, beautiful building we're eager to show you all! Don't worry, we won't be moving far-still near Dornbusch, just in a different, slightly farther neighborhood in Eschersheim.
We do, until the big opening day, have a lot of work ahead of us to do. We're excited though, because all this work is going to lead to an amazing facility that we can use to learn and grow together. Be sure to stay tuned on all our social media channels, because we will be posting video updates as time goes on. And, as we always do in Link n Learn, we will be hosting a wonderful, festive opening ceremony- COVID 19 friendly of course.
Link n Learn will be back in action IN PERSON
In this new home of Link n Learn, we will be introducing also a few more new things:
Classes offered Monday through Saturday every week.
Newly added classes in Spanish and Portuguese, ones for native Spanish speakers and ones for those to learn in combination with music, art, and dance.
ESL classes taught by a certified ESL teacher with Link n Learn's creative flair of learning with art, music, and nature exploration.
New Performance focused learning classes for children to become prepared for seasonal performances through three different focuses of singing/theater, improvisation, and acting/dancing.
New Digital and online media focused classes for children to learn the exploration of using online media to create as well as the importance of online safety alongside our already existing coding classes.
Link n Learn's first ever Summer Camp is starting the first week of August. We'll be hosting three different summer camps; Musical Theater, Be a Digital Hero!, Creative Genius. Check out our Summer Camp page on our website for all the details!
Registration for Term 2 will open mid March 2021!
We have a lot of "new" coming our way this year, but you'll have to keep checking our social media and homepage to know what's the latest of our adventures. We promise, it's worth the wait!
Basically, we're saying stay close and update on our online channels because there are a lot of amazing things happening at Link n Learn this season and we can't wait to share them all with you!
Below you'll find our official press release for our new building and story about us staying open during this pandemic- thanks to all of you and all your support during this past year. We couldn't have gotten through all these ups and downs without you all, so thank you once again from all of us here at Link n Learn, we're thrilled to be here and go on this adventure with you all!
Link n Learn Press Release 26.02.2021