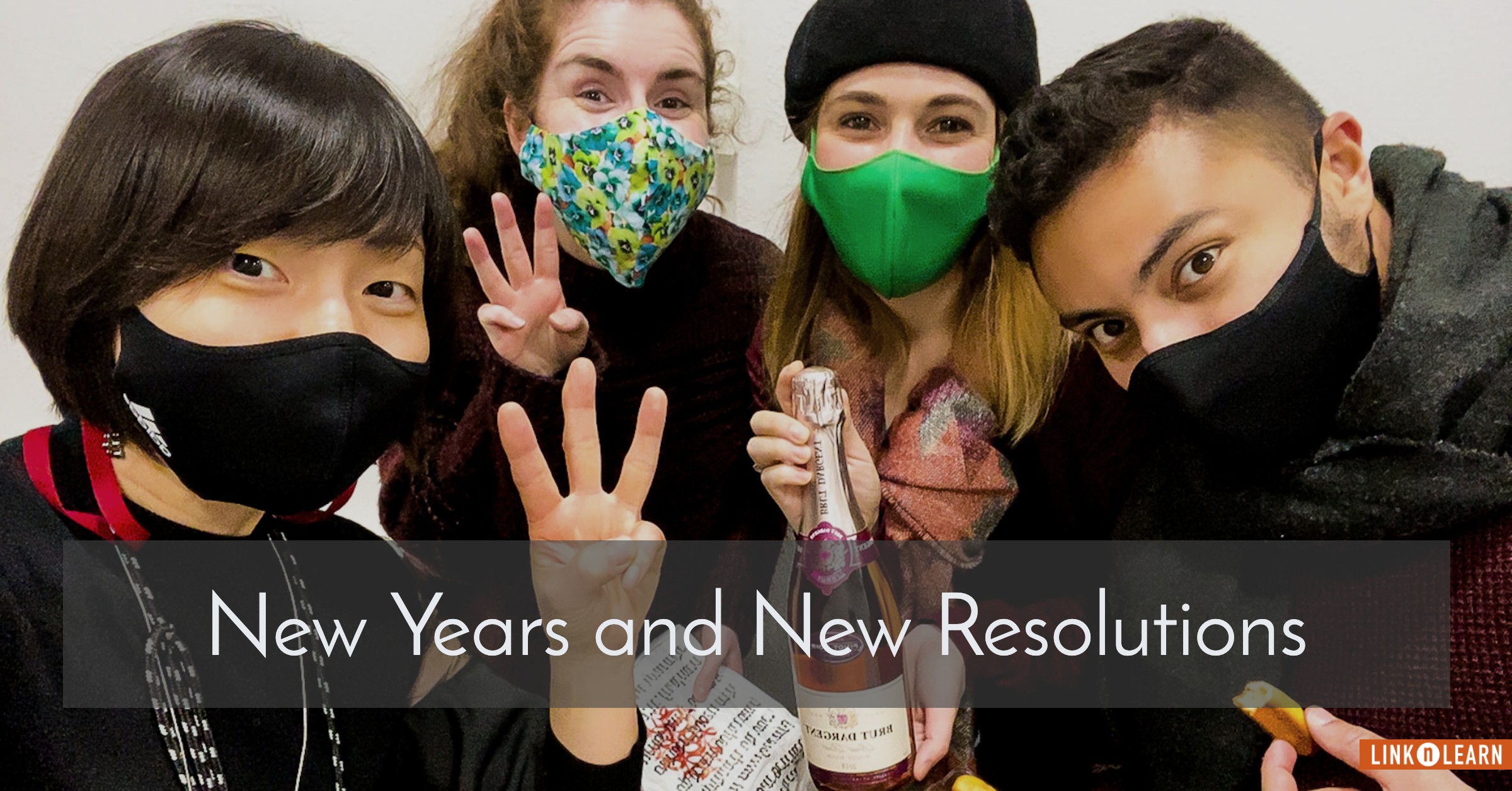 A hopeful outlook as we move into the new year.
Written By: Victoria Hittle, Social Media Manager
HAPPY NEW YEAR EVERYONE! We made it! It did seem to get a little dicey here and there last year, but if there's anything 2020 has taught us- it's that together we are resilient!
That's definitely been the cornerstone for us at Link n Learn over this last year- the concept of togetherness- especially when the normal ways of being together are not exactly possible.
Just over the last year alone we went through more than one lock down, several changing of government mandated rules, complete restructuring of classes and learning,- all before Christmas.
And you guys stuck through all of it with us. Moment for an applause and pat on the back please. We know we wouldn't have gotten through this last year with out the encouragement and support from all of you.
Now, we're finally in 2021! And okay, so we know things aren't going to magically go back to what we considered normal pre-2020, BUT as we're super hopeful for this next year we have a resolution we're thinking of.
Because this past year turned all of our plans on our heads, we're keeping this New Years Resolution flexible.
New Years Resolution- Getting Physically and Mentally Healthy!
Look, we know, the holidays just got over… so you've probably done some serious holiday eating- as you should! And, one of the typical New Years resolutions is exercise- but it's not just about getting physically fit for us this year. We want to include getting mentally fit as well because while this is a new year, there are still a lot of uncertainties around. Being physically and mentally healthy will help us combat them!
"Life is a journey, not a destination." – Ralph Waldo Emerson"
So what does that look like? Well, like we said- this resolution is all about flexibility! So it can include lots of different things.
Physical Exercise- Doesn't just have to be the ole' squats and crunches. We love dancing and expressing ourselves through music. It's a win win for getting the heart pumping and the creativity moving.
Yoga: We're not saying you have to become a master, but, in the event you need to stay at home, you can "Namaste" from going outside
Hydrating: It may sound a little weird at first but come on! Hydration is key to exercise, and that's before you even get into all the details about how staying hydrated helps with your physical appearance and overall well being.
If you're looking for your a more structured routine, we recommend this guide on Sports Fitness Advisor, where you can build your own work out routine based on fitness level and core areas you want to get in shape!
Okay, now that we've put down the weights and sweat bands, let's talk about the real hard work.
Mental Health: There are several ways to keep track of our mental state, and you can build it into your schedule as you see fit. The important thing is just that you set time aside for it. Once, twice, three times a week?
You decide! The cool thing is, typically physical and mental health go hand in hand- two for one special!
Journaling: Writing down thoughts and feelings sometimes can help us get out of our heads and put some order to what's going on. When there's too many things screaming for our attention in our heads- it can feel overwhelming and too hard to pick something to start with. Journaling helps to make things seem manageable.
Meditating: No, you don't have to do any "ohhhmmm" chanting but, mediating by listening to a specific playlist, or just simply sitting and breathing for a few minutes can definitely help you focus and regroup when things are getting too loud and chaotic.
"Give yourself some credit for how far you've come."
Taking Scheduled Breaks: Seems simple right? Wrong. Life, even in lock down can get busy quickly- as we all have probably discovered last year. So this year we're saying- schedule that break in. Even if it's just 15-20 minutes. Do it. Even better if you can have a whole day where you just simply enjoy- enjoying. Take breaks and enjoy what's around you- family, a new activity, even a nap if that's what you need. It's important to put those pauses in your schedule.
And, if you're looking to stimulate that brain with some new mental workouts, check out Speak Easy Sprachschule– our favorite place to learn foreign languages!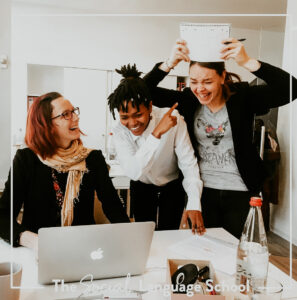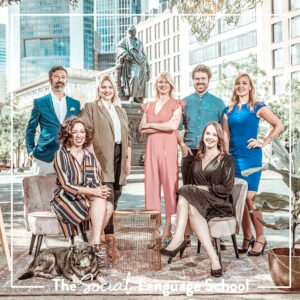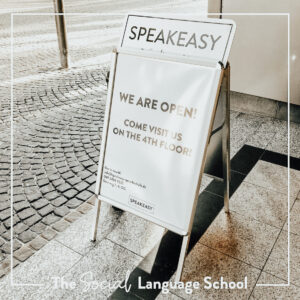 However you do it, and whatever your resolutions are for this year, we're here with you. We're excited for this year, and we're excited to do it together!