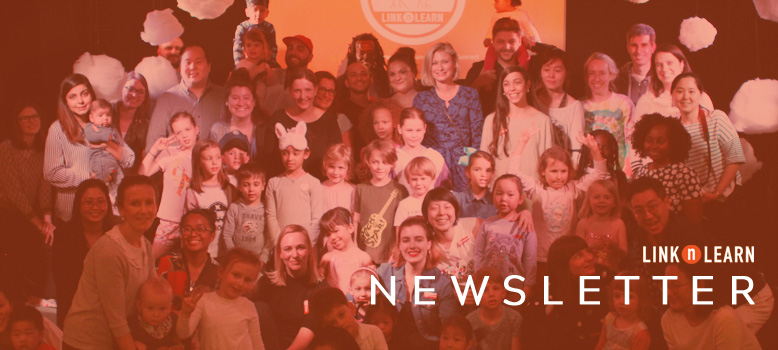 "The potential possibilities of any child are the most intriguing and stimulating in all creation."
— Ray L. Wilbur, third president of Stanford University
It is crazy how quickly 13 weeks can pass when you are having fun! It has been a whirlwind of fun, learning, and growth! We are left amazed by the new members of our community: Parents, children, and teachers. We feel incredibly blessed by each of you and the unique contribution that you bring. Our theme has been and will be for the coming term "My Dream," and we have loved seeing those dreams and possibilities being cultivated in our children and parents, in many shapes and forms.
As said we have new teachers! Evan started this term as our Musical theatre and Learning to Read (Phonics) teacher. Ioulia came and swept us away with her contemporary dance and mommy and me creative dance class. In the new term, we have two new additions to the music department, with Rootz and Jessica, one bringing island rhythms in SIng! Beat! Reggae!, and the other helping us literally feel the music in the Touch, Feel, and Sing (Sensory Play and Music) class. Allix is also a new wonderful addition to the Theatre department with Drama and Theatre. Be sure to look at our Contemporary Ballet class for moms coming in the New term too!
The reality of how much we have grown became full in sight during our Spring Show and Tell. The event was high of energy performances, laughs, and memories being formed for our children. The potential of each of our children becomes more clear each time that we create the space for them to perform and to grow in confidence!
The atmosphere was made perfect due to the talents of Svenja, Zwischenraum, and be sure to contact her for any events you wish to help come to life in the future! Other businesses we wish to continue to see grow in the future as their dreams unfold is Seema and her family's detox company Get Green Plus (https://getgreenplus.com/), and Beyond TOT by our stylish Yana, to make sure your children are stylishly dressed for any day or event.
With many new hellos and expansions, we sadly say a "See you later" to our talented K-Pop Teacher, Tae-Hee. But it is never a final goodbye, and our paths are always able to cross again or any member able to join again in another season!
Everyone deserves to take a bow and a deep breath as we break for Easter. Rest up and eat enough chocolate, we will see you back in May!