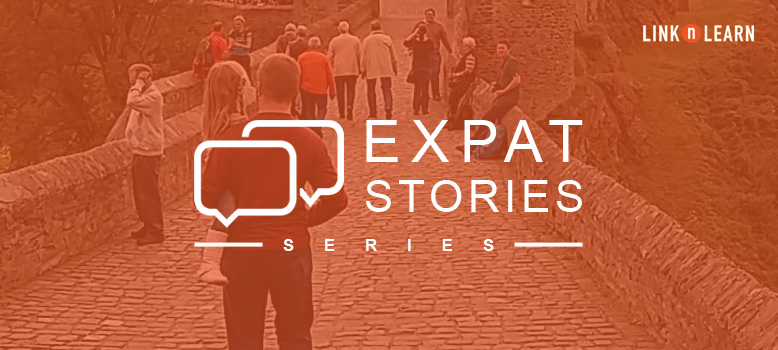 This is the second installment of the four-part series "Frankfurt Life to the Fullest" in which contributor Amy Wilkins is sharing reflections on how her family made the most of their two-year expat assignment in Frankfurt.  
PART TWO:  Explore    
Seeing and experiencing new things, the kinds of things that were unlike anything we have in the States, was a top priority for us as expats.  We embraced the motto "Never Stop Exploring".
Within Frankfurt, we would get out as a family to explore the wealth of wonderful museums, natural spaces, festivals, markets, restaurants, and playgrounds the city offers.
A few of our favorite kid-friendly Frankfurt outings (amongst many others!) included …
… learning through discovery in the Children's Workshop at the Communication Museum …
… swimming at Titus Thermen and Rebstockbad year-round …
… playing in the sand and water at Holzhausenpark …
… having lots of fun at Mainfestspiele each year …
… using annual membership passes to explore nature together at the Frankfurt Zoo and the Palmengarten.
We enjoyed taking daytrips outside of Frankfurt, too, to explore the region even more.   Visiting castles like Berg Eltz, medieval festivities in Ronneburg, sledding or hiking at Großer Feldberg, and relaxing at Weinfests in the Pfalz were a few of our favorite excursions.
We also made a "dream list" of cities and countries that we wanted to visit in Europe, and as our schedule and finances allowed, we would go and explore places that were completely new to us.  With Frankfurt being such a transportation hub, it made it easier to take short weekend trips so we could visit more places on our list.  What an opportunity to be in places like Paris, Amsterdam or even the Dalmatian Coast within a few hours!
Whether we were in Frankfurt, somewhere in Germany, or in another country, I am so grateful that we took full advantage of our two years as expats to explore.  We made great memories, had fun as a family, learned about new ideas, places and cultures, and learned more about ourselves, too, along the way.